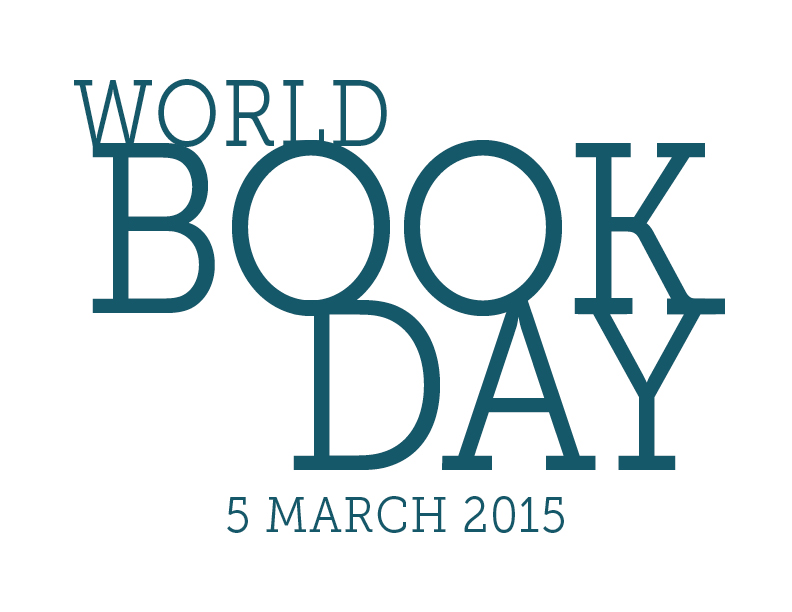 Today is World Book Day! What is World Book Day you ask? World Book Day is a celebration! It is a celebration of authors, illustrators, books and (most importantly) it's a celebration of reading. In fact, it's the biggest celebration of its kind, designated by UNESCO as a worldwide celebration of books and reading, and marked in over 100 countries all over the world.
In honor of this celebration I am are re-posting a blog I wrote over the summer. "The 20 Most Translated Texts in History". These pieces range from comics to religious texts; appealing to a wide variety of audiences. Enjoy!
Note: The content in this article is compiled from data and does not reflect INGCO International's opinions or views.
Using the UNESCO Index Translationum database, which categories novels, plays, magazines and other literary forms by the quantity of languages they have been translated into, we present to you (from 20-1) the most translated texts in the world.
20) Pippi Longstocking 
Pippi Longstocking tells the story of a young orphaned girl with crazy red pigtails. With no parents to tell her what to do, superhuman strength, a horse that lives on her porch, and a pet monkey named Mr. Nilsson, Pippi seems to always find an outrageous adventure to go on.
Written by the Swedish author Astrid Lindgren, first published in 1945, this book series has been translated into 64 languages.
19) The Harry Potter Series
This series of seven fantasy novels chronicles the adventures of a young wizard, Harry Potter, along with his close friends Hermione Granger and Ronald Weasley. These stories follow the young wizard's journey to overcome the dark lord, Voldemort, who aims to conquer the wizarding world, vanquish non-magical persons, and destroy those who stand in his way.
British Author J.K. Rowling wrote the first Harry Potter novel on June 30, 1997. Since the release of Harry Potter and the Philosopher's Stone (now titled Harry Potter and the Sorcerer's Stone) this popular book series has sold millions of copies throughout the world and has been translated into 67 languages.
18) The Alchemist
The Alchemist follows the journey of an Andalusian shepherd boy named Santiago. Santiago has a recurring dream about finding a worldly treasure.  Believing this dream to be prophetic Santiago begins his journey from his home in Spain to Egypt. Along the way he meets a lone alchemist who teaches him the secrets of alchemy. The story teaches about the essential wisdom of listening to our hearts, learning to read the omens strewn along life's path, and above all, following our dreams.
Originally written in Portuguese in 1988 by Brazilian author Paulo Coelho, this book has been translated into 67 languages.
17) Book of Mormon
This religious text was first published in the United States in 1830 and is used by followers of the Latter Day Saint movement, better known as Mormons. This text is believed by Mormons to contain scripters written by prophets who lived in America before and after the birth of Jesus Christ.
Since being published this religious text has been translated into 82 languages.
16) Awake! 
Awake! is a monthly magazine published by Jehovah's Witnesses in the United States. Its articles discuss culture, health, family, biblical themes, and more.
Since the first issue, published in 1919, it has a circulation of over 40 million copies and has currently been translated into 84 languages.
15) The Imitation of Christ
Originally written in Latin by German Thomas à Kempis, this spiritual handbook is commonly used by followers of the Christian religion. Kempis lived in a monastery and dedicated much of his time to the production of this manuscript, which was initially published in the early 15th century.
The Imitation of Christ has been translated into 95 different languages.
14) The Adventures of Tintin
The Adventures of Tintin is a series of comic albums revolving around Tintin, a young Belgian Reporter and his heroic adventures. This series spans a wide variety of genres with elements of fantasy, mystery, political thrillers, and science fiction.
Since its first publication in 1929 by Belgian writer Georges Rem, who wrote under the pen name Hergé, The Adventures of Tintin has been translated into 96 languages.
13) Alice's Adventures in Wonderland
Alice's Adventures in Wonderland, commonly known as Alice in Wonderland, tells of a young girl named Alice who falls down a rabbit hole, literally, while chasing after a white rabbit in a waistcoat. Alice ends up in a fantasy world called 'Wonderland' which is populated by peculiar creatures such as the March Hare and the Mad Hatter. This tale plays with logic giving it popularity with both adults and children alike.
Written in 1862 by English author Charles Lutwidge Dodgson, under the pseudonym Lewis Carroll, this novel has been translated into 97 languages thus far.
12) New World Transcription of the Holy Scriptures 
The New World Transcription of the Holy Scriptures is another text on this list written by Jehovah's Witnesses. It contains translations of texts that were initially written in ancient Hebrew, Greek and Aramaic.
The first complete version of this text was published in English in 1961 and has since been translated into 112 languages.
11) The Quran 
The main religious text of Islam, the Quran, is believed by Muslims to be the word of God as related to the Prophet Muhammad through the Archangel Gabriel.
It was written in ancient Arabic and has been translated into 112 languages.
10) The Adventures of Asterix
The Adventures of Asterix is a comic series that follows Asterix, along with his friend Obelix, on adventures to save their village of Gual from the Romans. To do this they utilize a magic potion, brewed by their druid Getafix using his magic golden sickle, giving the recipients superhuman strength, which leaves Asterix and Obelix the only ones able to save Gual (often times taking them on travels across the world).
The comic has traditionally analyzed French and European society in an ironic fashion and was first published in 1959. Created by writer Rene Goscinny and illustrator Albert Uderzo this comic series has been translated into 112 languages.
9) Steps to Christ 
This evangelistic book written by Ellen G. White, the founder of the Seventh-day Adventist Church, contains advice and reflections on how to better know Jesus Christ.  It covers the topics of repentance, confession, faith, acceptance, growing into Christ, and prayer.
First published in 1892 this book has been translated into more than 140 languages.
8) Andersen's Fairy Tales
Andersen's Fairy Tales contains a complete collection of fairy tales written by the Danish author Hans Christian Andersen. This collection contains many cherished tales such as "The Little Mermaid", which tells the tale of a young mermaid who sacrifices everything for love and "The Princess and the Pea", which tells the tale of a young woman whose royal identity is established by a test of her physical sensitivity. Other stories include famous tales such as "The Ugly Duckling", "The Emperor's New Clothes", and "Snow Queen".
This collection of Andersen's works from 1835-1852 has been translated into 153 different languages.
7) Twenty Thousand Leagues Under the Sea
Twenty Thousand Leagues Under the Sea tells the story of Captain Nemo and his submarine Nautilus, as seen from the perspective of Professor Pierre Aronnax. He (Professor Aronnax) along with his servant Conseil and a Canadian harpoonist Ned Land, embark on a journey to track down a giant sea monster but instead end up discovering the Nautilus, an extraordinary submarine built by the mysterious Captain Nemo. Together Nemo and Aronnax explore the marvels under the sea.
This science fiction book written by author French Jules Verne was first published in 1870 and has since been translated into 174 languages.
6) The Little Prince 
This poetic tale, accompanied by watercolor illustrations by the author, is a whimsical tale in which the narrator, a pilot, becomes stranded in the Sahara desert.  While worrying about his dilemma he is approached by a very serious little boy with blonde hair. "Please," asks the boy, "draw me a sheep." Throughout their time stranded in the desert the pilot and the Little Prince illustrate a clever and captivating tale of the importance of life.
This children's book has sold more than 50 million copies worldwide and is one of the 50 best-selling books ever published. Written and illustrated by Antoine de Saint-Exupery, a French writer, this book has been translated into more than 180 languages since publication in 1943.
5) The Watchtower 
Another document written by Jehovah's Witnesses that makes it's way into our list is the magazine The Watchtower. This magazine, first published in 1879, attempts to connect contemporary themes with Biblical prophecies.
This magazine has a circulation of approximately 42 million copies a month and has been translated into 195 languages.
4) The Pilgrim's Progress
The Pilgrim's Progress contains 108,260 words and is divided into two parts, each an unbroken narrative with no chapter divisions. Do you think you can handle it? This work of Christian literature is one of the most famous classics to be printed. It is an allegorical novel depicting Christian's journey through life to reach heaven. It is filled with vivid and complete human portraits of each of its characters.
Part I was written by John Bunyan in 1679 while he was imprisoned for conducting unsanctioned religious services. This section of The Pilgrim's Progress predominately revolves around Christian, a devout Christian, and his pilgrimage to Celestial City.
6 years later, in 1684, Bunyan published a sequel (also titled The Pilgrim's Progress) depicting instead of a male's pilgrimage, a female's.  Part II follows Christiana, Christian's wife, and their children's journey to Celestial City.
The Pilgrim's Progress has been translated into 200 languages.
We've reached the top three!
3) What Does The Bible Really Teach?
This small book written from a Jehovah's Witness group in 2005 is a Bible study tool designed to aid its audience in learning about biblical teachings. It addresses religious issues such as: Who is Jesus Christ? and What is the kingdom of God?
Since publication this book has been translated into 244 languages.
2) The Adventures of Pinocchio
The story of Pinocchio takes place in a small Italian village where a woodcarver, by the name of Gepetto, carves a puppet out of wood and calls him by the name Pinocchio. Pinocchio dreams of one day loosing his strings and becoming a real boy. Disobedient, prone to telling lies and getting into mischief, Pinocchio finds it difficult to be good. With a nose that grows when he tells lies, this puppet cannot become human until he changes his ways.

Written by Italian Carlo Collodi in 1883, this children's book has been translated into 260 languages.
1) The Bible 
The Bible is a collection of ancient religious texts and is considered to be the word of God in both Christianity and Judaism.
The Bible is the most read and sold book in the history of the world, with an estimated sale amount of 100 million copies annually it's not surprising that this text received the number 1 spot on this list. It has been translated into 469 languages!
If you're looking for a translation service for documents, or any other text, give INGCO International a call. We would love to help you!
Information and data compiled from:
Oropeza, Eric. "Top 20 Most Translated Books in History." http://www.ehow.co.uk. eHow UK, 2013. Web. 05 June 2014.
Database: Index Translationum
Index Translationum – World Bibliography of Translation." Index Translationum – World Bibliography of Translation. N.p., 2013. Web. 05 June 2014.
Database: Amazon
Amazon Books. Amazon, n.d. Web. 05 June 2014. <www.amazon.com>.
Database: Spark Notes.
SparkNotes. SparkNotes, n.d. Web. 05 June 2014. <www.sparknotes.com>.