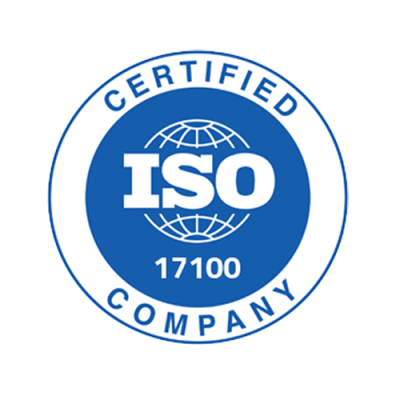 ISO - Demonstrating Excellence in Language Translation Services
ISO 17100:2015 is a set of rules that outlines what a translation service should do to provide high-quality translations that meet the required standards. It covers topics such as the steps involved in the translation process, the resources needed, and other important factors.
Following these standards helps us show that we follow the rules and guidelines for delivering translations that meet the requirements set by ISO 17100:2015. It also indicates that we have the necessary processes and resources to provide a translation service that meets the client's needs and any other relevant requirements.
NSGCIS - Committed to Maintaining a High Level of Community Interpreting Services
The NSGCIS standard aims to achieve several goals related to interpreting. These goals include improving interpreting quality through assessment, training, hiring, and performance monitoring. It also seeks to establish a foundation for potential professional recognition. The standard provides clear and consistent definitions of the characteristics and skills required for a qualified community interpreter. Additionally, it serves as an educational tool and promotes a common understanding among all parties involved in interpreting.
In Canada, the NSGCIS standard defines community interpreting as a form of two-way interpretation that occurs during communication between individuals who speak different languages. This type of interpreting commonly occurs in public service contexts like healthcare, community services, government agencies, community centers, legal settings, educational institutions, and social services. It recognizes that community interpreters may also work in other settings, such as business and industry.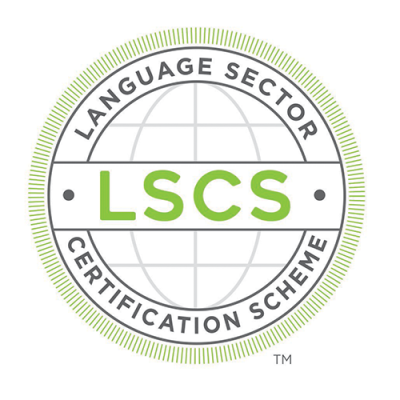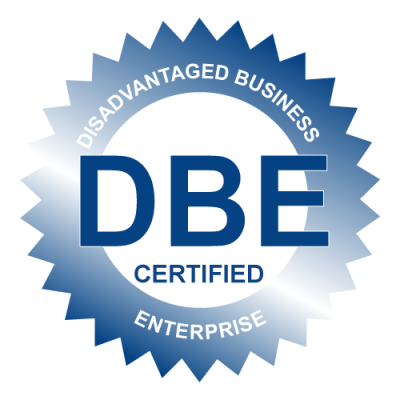 DBE - Disadvantaged Business Enterprise (DOT)
The DBE program offered by the US Department of Transportation is a valuable resource for small businesses owned by women or minorities in the transportation, construction, or A&E fields. By mandating state and local agencies to allocate a specific percentage of federally-funded transportation project dollars to DBE firms, this program enhances their chances of securing prime and subcontracts with major agencies like Caltrans and other transportation and local organizations.
WOSB - certified Woman Owned Small Business (SBA)
The WOSB certification aims to create an equal-opportunity platform for women business owners by limiting competition for specific contracts to program participants. This Federal initiative is designed to provide a fair playing field and support the growth of women-owned businesses.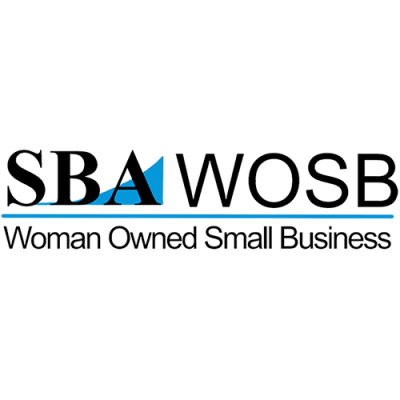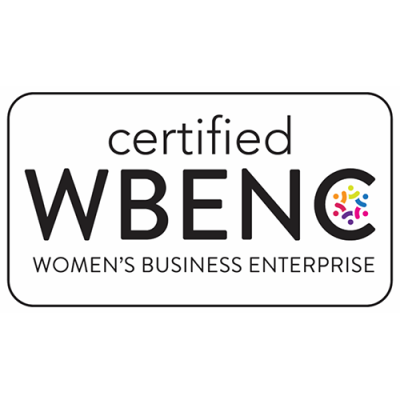 WBE - certified Women's Business Enterprise (WBENC)
WBENC stands as the most prestigious and nationally acknowledged certification for women-owned businesses across the US. It's not just a certification; it's a gateway to a myriad of benefits. Certified women-owned firms are presented with exclusive business opportunities, enhanced visibility within corporate and government supply chains, and access to educational programs designed to foster growth and augment capacity.
ASTM - Best Practices for Remote Interpreting
We are proud to be 1 of the 8 companies in the US with the ASTM certification.
Remote interpreting has become more mainstream due to rapid technological advancements in recent years. However, the guidance and standards have not kept up with these changes. To address this gap, ensure professional and physiological well-being for interpreters, and safeguard the interests of non-English speaking stakeholders, it is important to follow best practices for remote interpreting through ASTM certification guidelines. Here are some key considerations:
Technology and Infrastructure:
Use a reliable and secure platform designed explicitly for remote interpreting, ensuring end-to-end encryption and data privacy.
Invest in high-quality hardware and a stable internet connection to maintain audio and video clarity throughout the interpretation process.
Test the technology and infrastructure beforehand to address any technical issues and ensure smooth communication during the interpretation session.
Training and Qualifications:
Ensure that interpreters and clients are adequately trained and qualified in remote interpreting techniques, including using technology and managing potential challenges.
Provide ongoing professional development opportunities for interpreters to stay updated with the latest tools and best practices in remote interpreting.
Preparation and Planning:
Allow sufficient time for interpreters to familiarize themselves with the subject matter, terminology, and any relevant documents or materials before the interpretation session.
Provide interpreters with background information about the participants, their roles, and any cultural considerations that may impact the interpretation process.
Establish clear communication channels with all involved parties to clarify expectations, address logistical details, and provide the necessary support.
Workflow and Logistics:
Implement a transparent and efficient workflow that includes pre-session, during-session, and post-session protocols for interpreters.
Consider using a two-tiered approach with a lead interpreter and a support interpreter to ensure continuous and accurate interpretation and provide backup in case of technical or other issues.
Define roles and responsibilities for all participants involved, including the interpreters, speakers, moderators, and technical support staff.
Interpreter Well-being:
Encourage interpreters to take regular breaks to avoid fatigue and maintain concentration and performance.
Promote ergonomic practices by providing guidelines for proper workstation setup, including comfortable seating, lighting, and posture.
Offer psychological support and resources for interpreters to manage stress, maintain work-life balance, and address any challenges specific to remote interpreting.
Quality Assurance:
Implement quality assurance measures, such as monitoring and feedback processes, to ensure the accuracy and effectiveness of remote interpretation services.
Establish mechanisms for addressing and resolving any technical issues or disruptions that may arise during the interpretation session.
Continuously evaluate and improve the remote interpreting process based on feedback from interpreters, clients, and stakeholders.
Compliance and Legal Considerations:
Adhere to relevant laws, regulations, and industry standards related to language access, data protection, and confidentiality.
Obtain necessary consents or agreements from all parties involved in the remote interpretation session to ensure compliance with privacy and confidentiality requirements.
Keep records of remote interpretation sessions for documentation and audit purposes, ensuring the secure storage and disposal of sensitive information.
Our commitment to excellence and adherence to the ASTM guidelines not only sets us apart but also ensures we deliver top-notch service while adhering to an extensive set of rules. In fact, much more goes into this certification than what is listed above, such as how to handle copyright and recorded sessions, the unique challenges that interpreters face, how to collaborate with those who may not be as tech-savvy, and more!
To learn more about the extensive guidelines that must be followed to qualify for an ASTM certification, click here.