Localized Content Marketing is how you promote your business online in multiple languages.
You must use content marketing to get exposure for your business and when that includes multilingual marketing, your content must be localized.
How do you do that in other languages? International translation services prepare your content marketing in any other language. The translation team work with the marketing strategy to create localized content marketing to ensure that your messaging is understood by your target market.
Localized Content Marketing Is Your Solution
What is localized content marketing?
First, let's break this down.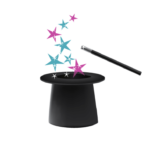 What is Localization?
Localization uses your English content and a professional translator puts it into your target market's language. Then expert linguists apply the twists and turns to the copy to make it shine in that language. Translators and localisation experts use half magic and half science to concoct your marketing messages in any language.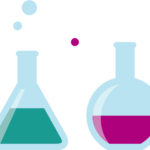 What is Content Marketing?
Content marketing uses blogs, social media and videos as conduits to get your marketing message out to the world; it's all the stuff you create to get your products and services in front of your target market. The critical    point is that it is a call to action; your readers and viewers are moved to do something: to interact with you, to talk about you, to spend money with you. Your content marketing plan is crucial to digital marketing success.
When you put the two together, you get Localized Content Marketing
If you are interested in reaching a non-English speaking customer (and remember that 95% of the world's population lives OUTSIDE the United States) you need to sell to them in their language. Can't spend dinero if no comprendo. Comprende?
91% Businesses using B2B Content Marketing*
[box] If you aren't translating and localizing your content,
your customers cannot understand you.[/box]
You must use professional translation and localization services. INGCO International is one of the top global marketing companies and we guarantee that your customers will be able to engage with your global content marketing campaigns. This will lead to not only increased customers, but also engaged customers and a loyal customer base.
There's a big audience out there. Get it.
Want to learn more about the power of localized content marketing? Contact us today.