The Minnesota Department of Health is sponsoring a workshop for Karen interpreters —
Best Practices for Interpreters Serving the Karen Community: Establishing culturally competent interpreter services in health and human service settings.
While this interpreter training is designed specifically for Karen interpreters, it will also benefit community members concerned with mental health access for all residents. There will be a variety of presenters including representatives from the Minnesota Department of Health, Ramsey County Human Resources, The Center for Victims of Torture and The Wilder Foundation.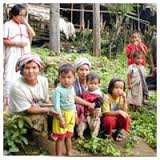 The Karen interpreter training is FREE but advanced registration is required as space is limited. Register now!
Questions? Contact Choua Yang
When:

Friday March 20th, 2015

8:00 am  – 12:00 noon

Where:

Ramsey County Plato Building – 1st floor conference room

90 West Plato Boulevard

Saint Paul, Minnesota 55107
Learning Objectives:
Identify best practices in delivery of interpreter services within various health and human service settings.
Understand the complex dynamics involved in the interpreting process when serving refugee communities.
Understand specific concepts, models, definition of terms within health and human service settings.
Did you know?
The Karen (pronounced Ka-REN) are an ethnic group from the mountainous border regions of Burma and Thailand, where they are the second largest ethnic group in each country. They have long been subject to persecution and ethnic cleansing by the Burmese government, and many have been living in refugee camps in Thailand for years before being resettled to Minnesota. There are approximately 6,500 Karen living in Minnesota with an additional 500 refugees from other ethnic groups in Burma. Saint Paul currently has the largest and fastest-growing Karen populations in the U.S. Other communities in Minnesota with a large Karen population include Worthington, Willmar, Austin, Albert Lea and Faribault.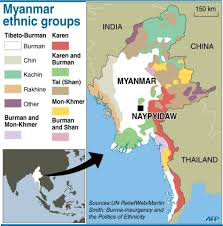 Register now and please share with anyone that would be interested in participating!
Thanks to partners Amherst H. Wilder Foundation, Ramsey County and Minnesota Department of Health.
Questions? Feel free to reach out to us regarding our translation, interpreting and global marketing services in 200+ languages across the globe!