Certified divorce certificate translations in all languages, 24 hours guaranteed!
Questions? Call us (612) 887-2394
Fast, professional & guaranteed ATA certified translations in 24 hours. Money back guarantee.
Translation sent to you
within 24 hours via email. Let us know if you would like to receive it in the mail.
100% Accurate
in over 200 languages + notarized certificate of accuracy.
24-Hour Delivery
Most divorce document translations are returned to you within 24-hours.
ATA-Certifiec Translators
that your divorce certificate will be accepted by USCIS, or your money back.
Need assistance? Call us!
(888) 499-5516
Located in Saint Paul, Minnesota (612) 887-2394 Hablamos Español
Email your divorce certificate.
You can send a scan, photo or fax – even from your phone.
Pay for your translation.
Secure Credit Card or PayPal payment.
Get it by email.
When the job is done, we will send the file to your email.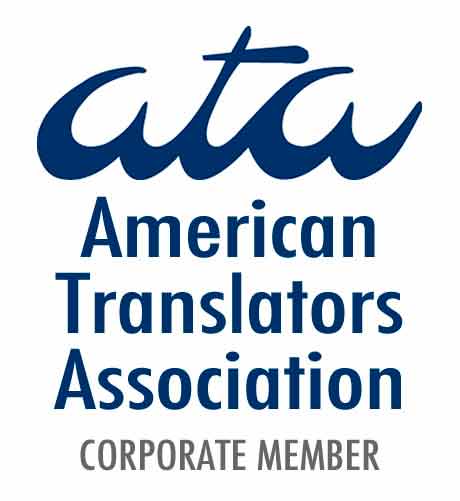 We are proud members of the American Translator's Association (ATA),
the only organization that certifies document translators in the United States. This strict membership ensures that your divorce certificate translation will be done accurately by an authorized translator.
We are happy to answer your questions.
We're ready NOW for your certified translation.
I needed to get my divorce certificate translated from French to English to prove I was really divorced.
INGCO International got it to me the next day and was very professional to work with.
-Ryan Smith
What is required for divorce certificate translation?
Divorce Certificate Translation + Translator's
Certificate + Notarized Certificate of Accuracy
All foreign language divorce certificates must have a complete English translation for all immigration procedures.
All divorce certificates submitted for an immigration petition, application or status adjustment must include a certified translation into English. The translation must also list the translator's certification and your translator must provide you with a notarized Certificate of Accuracy or the translation will not be valid.
Working with a professional translation provider ensures accurate divorce certificate translation and that your application or petition will not be sent back because you did not follow procedure.
A professional translator is certified to translate from one language to another and is prepared to translate your documents. A certified translator will also provide you with a Notarized Certificate of Accuracy so that USCIS officials do not deny your request based on the translation regulations.
It is important to make sure you are always using an acceptable translation for your immigration procedure.
A summary of a document prepared by a translator is never acceptable and may cause your application or petition to be denied. A translator can only translate your document from one language to another and if she is a competent translator, she can prepare a Certified Certificate of Accuracy
Certified Translation Documents:
Business Records
Real Estate Records
Criminal Records
Support Letters
Personal Letters
Professional References
Travel Documents
Don't Be Shy.
If we didn't answer all of your questions, feel free to drop us a line anytime.