Your certified interpreter knows what to say, what to do and the correct etiquette.
You need an interpreter who follows the Code of Ethics and understands confidentiality and impartiality. Our interpreters would never risk their reputation, which, incidentally, is also your reputation. Our interpreters are always polite, professional, and prepared – just like you. They follow the federal and state interpreter guidelines and have excellent language proficiency skills, as well as the highest interpretation qualifications.
It should not come as a surprise that your perfect interpreter works with us.
We value professionalism, confidentiality and excellent language skills. Our interpreters are ready to help you get that court case, training seminar, or medical appointment just right. You can feel comfortable knowing that you are working with the best interpreters in the field.
When you need to speak to the world, we are your voice.
Interpreter settings:
Corporate Conferences
Legal Assignments
Depositions
Mediations
Arbitrations
Medical Appointments
Police and Armed Services
Multilingual Training
Business Services
Human Resources Meetings
Educational Sessions
There are many types of interpreting --
What kind of interpreter do you need?
Simultaneous Interpreting
Simultaneous interpreters interpret while the delegate is speaking, essentially at the same time. Simultaneous interpreting is usually used in formal group settings, including conferences, conventions, tours, and seminars. This form of interpreting is called 'simultaneous' because the linguist interprets the spoken word from the source language into the target language in real time while the speech or presentation is in progress. The interpretation is transmitted to all listeners at once, often via special headsets. This type of interpretation is ideal for large audiences and often requires sophisticated equipment including soundproof booths and wireless receivers.
Consecutive Interpreting
Consecutive interpreters interpret after the delegate is finished speaking. Consecutive interpreting is often used in medical settings and depositions. Consecutive interpreters utilize incredible memory and note-taking skills. They are required to recall a message in the source language and reiterate it in the target language exactly as it was originally spoken. Consecitive interpreting is more time consuming as the interpreter must repeat everything that is spoken – after the speaker finishes his or her thought.
Telephonic Interpreting
Telephonic interpreting occurs via a telephone. Only one person can speak at a time, essentially taking turns. The interpreter interprets what is spoken after the speaker is finished via telephone. Telephonic interpreting is often used for short and to the point conversations or in emergency situations. This is the least precise form of interpreting because it excludes non-verbal communication. When a linguist cannot see the person speaking, they may lose some of the context and meaning of what they are interpreting.
Video Interpreting
Video interpreting occurs via a live video feed, such as Skype or GoTo Meeting. The interpreter has a live video feed into the interpreted situation, and the individuals that are utilizing the interpreter also have a video feed on the interpreter. Video Interpreting is often used when an interpreter in the area is unavailable. It is more precise than telephonic interpreting because the interpreter is able to use non-verbal cues to help aid in their interpretation, however it is not an ideal form of communication. Only one person can speak at a time, extending the interpreted situation quite a bit.
Whisper Interpreting
Whisper interpreting is simultaneous interpreting that occurs at a very low volume, often directly into the client's ear. In a whispered interpreting setting, the interpreter sits or stands next to the small target-language audience whilst whispering a simultaneous interpretation of the matter to the target audience; this method requires no equipment. However,  it may be distracting for other members of the audience and can be very difficult for people to hear.
Sign Language Interpreting
Sign language interpreting is simultaneous interpreting for hearing impaired individuals. Sign language interpreters are able to adjust to a broad range of deaf consumer preferences and/or needs for interpretation. They are highly trained and certified based upon their skills and experience, and expertise.
Still not convinced? Find your answers below!
1) How do you choose interpreters that work for you?
First, all the applications we receive are given an initial review. Then they are screened for certification and experience. If these satisfy our requirements and match our standards, we ask the interpreter's previous clients directly about their cooperation with our applicant. If the reference check is successful, right before welcoming our new, brave staff on board, we make sure they can manage an interpreting assignment well. We do that by organizing a test assignment with our experienced team who can assess the person's abilities and provide industry feedback about the quality of the translation. As you can see, there are many stages to pass before becoming a member of our valued team. But once they are on board we do everything we can to make them feel comfortable while working with us and make you feel like you are getting the perfect interpretation service you deserve.
2) What about confidentiality?
We comply with the Data Protection Act and HIPAA regulations, as well as additional relevant privacy policies online and offline, so rest assured, your personal data and project details are safe with us. All of our staff members are compliant with the industry Code of Ethics, which includes non-disclosure agreements guaranteeing the safety of your information. We will not pass on your information to third parties either. You can find additional information
here.
3) Does my interpreter know what to do and how to behave in a courtroom?
Our certified interpreters know their industry and have the relevant experience needed to be aware of things such as appropriate behavior, courtroom etiquette and even what to wear on such occasions. They prepare prior to every assignment to become familiar with the topic and review vocabulary. We also match the best interpreter for your job, which means you are likely to work with a language interpreter who has been in courtrooms many more times than you can imagine!
4) How do you know your interpreters are good?
We work closely with our interpreters and our clients. We listen to feedback, comments, and praise to get to know our staff better. We provide ongoing training sessions for our interpreters, and regular feedback is provided every few months. Besides, we always check for the obvious – all our interpreters are certified by professional bodies, and we check their previous experience and recommendations. We know a skilled interpreter from miles away and we will fight for them to work with us!
5) Are your interpreters experienced?
We require our brilliant interpreters to provide proof of relevant industry experience at the beginning of their application process. We also check with their previous clients. We strive for excellence in our daily lives, so we would always make sure that our interpreters are the people we would be comfortable working with – and only then would we recommend them to you!
6) Does my interpreter know how to behave around distressed people?
We always make sure we choose the right interpreter for the right assignment. This means that they are well versed in proper interpreting guidelines. If you are worried that your situation might require special attention or experience of working in a very difficult situation, please let us know. In this way, you can focus on your assignment rather than stressing out too much about the interpreter! It is our job to make sure that you get someone with tons of experience and who is able to help you out through even the most difficult situation. That's what we are here for.
7) Does my interpreter abide by any rules?
All our interpreters comply with the industry Code of Conduct, which includes ethics, information on how to behave, guidelines on what to do, what to say, and what the rules and regulations of the interpreting profession are. You can view an example of an industry Code of Ethics
HERE

.
You will find a lot of information specifically for Minnesota.
8) Is my interpreter certified? And what does it mean?
The certifications your language interpreter has are the result of many hours spent on practicing interpretation before one of the most difficult industry exams. The exams consist of multiple stages: simultaneous and consecutive interpreting as well as sight translations. They are comprehensive and include written and verbal portions. On-site interpreter assignments can be stressful for potential interpreters and the certification exams ensure they are well qualified. That is why our certified interpreters are the best in the industry: they are courageous, determined, and knowledgeable enough to become successful in their profession.
9) Is my interpreter going to arrive on time?
We are proud to have a 99.9 percent on-time arrival rate for all of our on-site interpreters. We calculate travel times for all assignments, leaving an extra ten minutes for the interpreter to prepare and avoid unforeseen circumstances. We take into account the location and the time of day, where our interpreter is initially located, and the time needed to get from A to B in the toughest traffic conditions. To be on the safe side, when you book an assignment you can inform us about any traffic difficulties known in the area and we will make sure we book extra time for the interpreter to arrive at the assignment. In fact, punctuality is embedded in our company's mission statement.
10) How do I know I'm getting a great interpreter?
Working with interpreters for the first time can be overwhelming and sometimes scary. Rest assured your fears will dissipate once you meet your interpreter at the assignment. The interpreter will introduce himself or herself to you and may ask a few questions. They will also want to speak with the person they are interpreting for. They need to do this to ensure they are more than prepared for the assignment. They also do this to ensure they choose the correct vocabulary during the assignment. For example, a Spanish interpreter will need to know where the Spanish speaker was raised so they can adequately adjust their language choices to fit their client.
Here's how we helped Jim!
Jim got in touch with us just a couple of days before the assignment. He was a bit unsettled as he just found out that his client did not speak English. Jim knew his reputation was at stake because he prides himself in winning an unbeatable number of cases. He certainly did not want to look unprofessional or unprepared. He gave us a call and we ensured him that we were able to provide a certified interpreter who knew workers' compensation terminology and was familiar with the courtroom environment. Jim was concerned about confidentiality, but we managed to put him at ease since all of our interpreters strictly abide by the Code of Conduct. On the day of the assignment, our interpreter met Jim on time and prepared to help him win the case. Our interpreter was professional and impartial, and certainly helped in the smooth running of the case. Jim won the case, but that is hardly a surprise.
Are you our Jim?
In the last 15 years, we've learned a thing (or three) about interpreting.
What makes us different?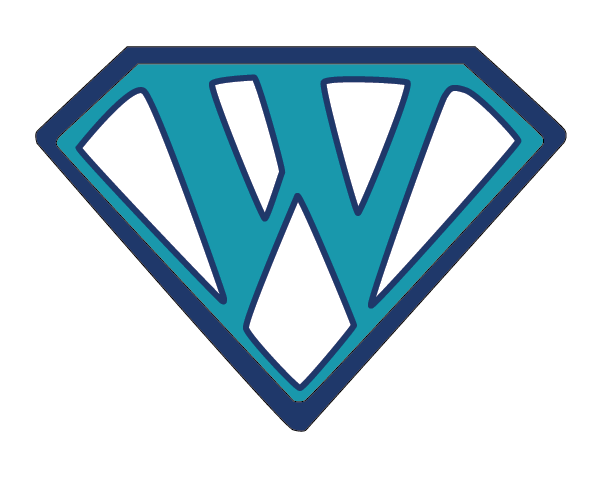 Wordologists.
We build teams of Wordologists – linguistic gurus – specific to your most challenging language projects. We call them Wordologists and like to think of them as superheros. Our Wordologist teams comprise of up to 10 different language specialists working in tandem to create masterfully crafted messages.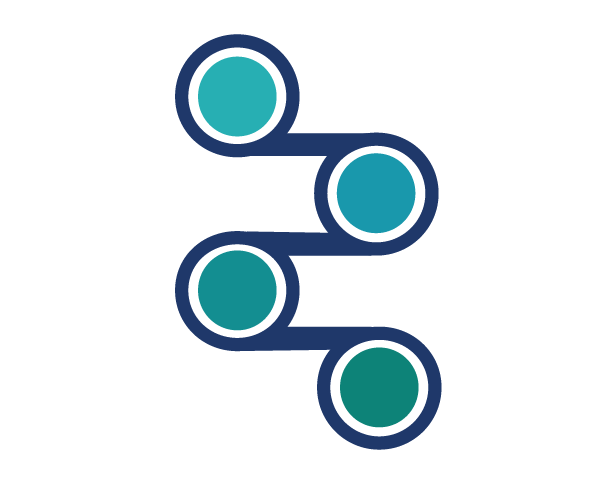 The INGCO Way.
Our 10-step process, the INGCO Way, is so detail orientated that we even remember to dust the bottom of our furniture. Starting at project conception, our Wordologists think strategically about your message, and research how that message will be carried across the globe. We follow all 10 steps of the INGCO Way to a "T" and the results are translations that people can actually understand.
 Between 2012 and 2022,
the Bureau of Labor Statistics projects 46%
employment growth for interpreters and translators.
Don't Be Shy.
If we didn't answer all of your questions, feel free to drop us a line anytime.