Translating for manufacturing companies is an important step in a manufacturing company's international expansion plan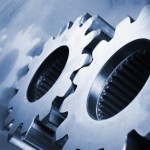 Without proper translation, a manufacturing company will have a difficult time acquiring the type of global growth they are looking for. The power of translation solutions in 200+ languages for manufacturing companies is key to international success. Translation for manufacturers must be fast, accurate and cost effective and should be viewed as a revenue driver rather than cost.
Translation for the manufacturing industry must be fast, accurate and cost effective.
Manufacturing companies cover a broad range of products and services. Some manufacturing companies produce very small pieces that are then distributed to companies that utilize them in larger components. Other manufacturing companies produce the entirety of their product. Regardless of the level of production, global expansion is a must for all manufacturing companies to remain relevant and compete in an ever-shrinking marketplace.
Manufacturing translation requires fast turn around times. Today's manufacturing companies are pushed to deliver their products to their clients at a rapidly increasing pace. Your translation provider needs to have the capability to respond to your global communication needs quickly so that you can get your products to market quicker. There are several cost effective measures that your translation partner can put into place to ensure that your multi-lingual needs are addressed as quickly as possible.
Manufacturing translation requires high-level accuracy and attention to detail. When you are producing a highly technical, and high-cost, piece of equipment, your translation provider must pay attention to every detail to ensure that the multi-lingual rendering of your material is accurate. The details can make or break your international success and it is essential that you have a partner that pays attention to every detail.
Manufacturing translation requires cost-effectiveness. Expanding into a global market can be a costly investment. Producing services and products requires a high level of investment, and translation of the materials associated with the products should be a cost-effective investment. Proper translation that is well planned for and managed by a professional translation provider always proves to be a smart investment and a method to ensure cost-effectiveness.
Packaging
Order Correspondence
Customer Service Inquiries
Distribution Channel Agreements
Contracts
Negotiations
Human Resources
Legal Issues
Website
Advertising
Marketing
Instructional Manuals
Search-engine optimization
Search-engine management
Social Media
Press Releases
White Papers
Articles
Blogs
INGCO International is proud to work with manufacturers of all types of goods across the world. With over 15 years of experience in the manufacturing sector, we have developed translation strategies based on our clients' import and export goals that ensures increased international sales.