It's one thing to create marketing, PR, and internal communications content to set your business up for success. But when you need to customize this content for another language, region or culture, simply translating word for word can create confusion and miscommunication for your audience – and it can result in costly errors that delay your product launch, reduces sales and revenue, or disrupt the customer experience. Let's look at what professional document translation services are and how you can benefit from thoughtful, experienced document translation.
What is a professional document translation service?
Professional document translation services employ certified translators who are experts in translating from one language to another. They have the knowledge and experience to capture the nuance of the source text, ensuring that the language used in the translated documents is accurate and sounds natural in the target language. Translation is not simply about replacing one word with another; it's about accurately conveying the meaning of the source text in ways that resonate with native speakers.
How does document translation work?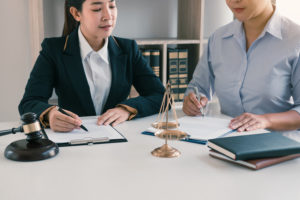 When you work with a translation company, your document is assigned to a professional translator who is fluent in both the source and target languages. The translator will read through the document and capture the meaning of each sentence. They will then translate your message into the target language, ensuring all terminology is accurate and the tone of the text remains consistent with the original document.
Why should you use a translation company?
Professional document translators have the experience and expertise to ensure your translations are accurate and effective. Language Service Providers have the resources to manage large, complex projects, ensuring all translations meeting industry certification standards for all necessary documents. Translators take special care to maintain the integrity of your message as it's translated across languages, while also retaining the brand voice and cultural context throughout, including idiomatic expressions, humor, and references specific to geographical areas. By hiring industry experts, you can feel confident that your documents will be accurate and on-brand, no matter what language is used.
What types of documents may need to be translated for businesses?
Conducting business in another part of the world is no small matter, especially when you're attempting to keep your business standards and brand consistent across a global market. Here are some of the documents you might consider for professional translation to ensure accuracy.
Business Documents
Contracts
Corporate and Government Proposals
Transcripts
Employee Benefit Handbooks
Financial Statements
Marketing Materials
Insurance Coverage Pamphlets
Legal Documents
Mergers and Acquisitions
Discovery Material
Legal Briefs
Intellectual Property
Private Equity and Real Estate
Tax Filings
When is a notary public or certified translation required?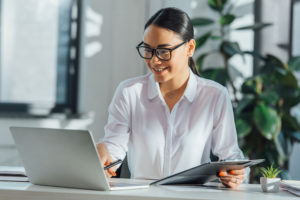 Some documents need to be either classified as a "certified translation" or signed by a notary public to be considered legal. In general, financial or legal documents that require confidentiality, trust and high accuracy on behalf of all represented parties will need to be notarized. Within the United States, notaries are not authorized to officially certify translations. Instead, certified translations typically require the translator to sign a declaration certifying that the translation is accurate. Then, the translated document will be notarized. Certified document translations are often required for official purposes, such as when submitting documents to a foreign government. However, notarized translations often carry more weight in court proceedings and can be used as evidence in a legal case.
Some industries may also require certified translation services due to government regulations, such as to comply with safety standards like OSHA and manufacturing requirements. Such documents will require validation by a certified document translator who can provide a certification of authenticity and accuracy. The services of certified translators are extremely important for businesses operating in these sectors.
It's important to engage a translation services company to help you navigate legalities and determine when your business will require certified translations or notaries.
INGCO International is your partner in professional translation services:
With a wide range of translation expertise, INGCO International offers you the highest quality professional translation service for your business. We have ATA-certified legal translators, court–certified interpreters, and project managers with deep legal translation experience who can deliver the timely, accurate and confidential translation services that you need to help your business thrive. You can feel confident that our document translators consider every aspect of the translation experience. From using the appropriate language and addressing cultural nuance to complying with industry standards and certifications, you can expect quality translations every time! Contact us today for a free consultation!