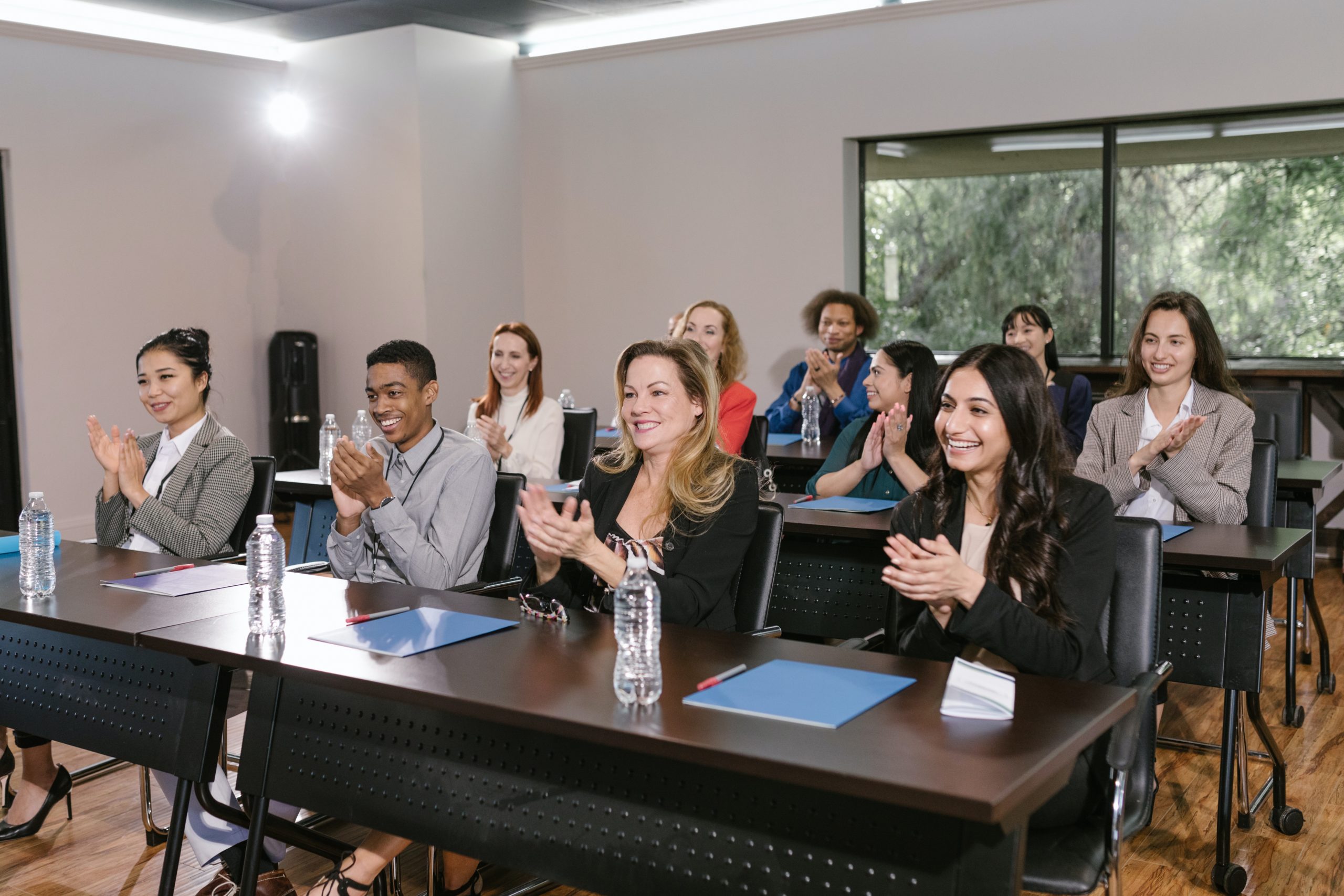 As your company prepares to host a conference or large-scale gathering, it's important to make sure accessibility is top of mind. 
After all, your team is taking on a large investment by hosting these events, and ensuring your message resonates with all in attendance is key to success – especially for growing global companies. 
If your company is new to hosting multilingual conferences, the idea of making messages accessible to all attending the event may seem overwhelming. But it doesn't need to be. As you plan for your event, first consider the following questions:
What languages do the attendees speak? (Do you have a way to find this out?)

What are the languages most commonly used in the region where the conference is taking place?

What forms of communication will be taking place at the conference? (Are there in-person conversations? Live video feeds? Pre-written documents or presentations?)
As you answer these questions, it will become clear whether you need additional help in making your messages accessible. The services that INGCO International recommends all companies consider for their events are conference translation and interpreting, live captioning and technical equipment and support.
Let's dive into why these elements are essential to consider for multilingual conferences and gatherings. 
Conference Translation, Interpreting and Live-Captioning
When there is a disconnect between the languages being spoken or displayed at your event and those spoken or preferred by attendees, you need to consider translation, interpreting and live-captioning services.
Translation services refer to having written materials produced in the appropriate languages. For conferences, this could look like welcome packets, signage, forms, maps, agendas, guides, etc. Often these documents are the first sign to attendees that your conference will be accessible and inclusive, which any global company should be proud of. 
Interpreting services deal primarily with oral communication. When an interpreter is part of your event, they deliver spoken messages authentically by communicating in first person and utilizing the tone and style of the original speaker. Interpreters add unique value to conferences and events, and are often a vital component for successful international gatherings. 
Live captioning refers to translated content (or subtitles) that are displayed in real time during speaking presentations or video messages. Video is becoming an increasingly important tool in delivering messages during conferences and events, especially as virtual and hybrid attendance options become more popular. For virtual events, live captioning can be a great addition or an alternative to interpreting services. Similar to a live interpreter, someone is translating what the speaker is saying into the appropriate language and typing into on-screen software so it is visible to attendees.
Live captioning is also vital for those in attendance who are hard of hearing or deaf. In the US alone, it is estimated that one in eight people aged 12 and older has some form of hearing loss in both ears – further proof that it's crucial to consider how your message will be accessible to those who prefer or require written communication. 
An added bonus of having live captioning is it caters to visual learners who can better comprehend and relate to a topic when there is visual messaging to support the conversation. 
Technical Equipment and Support for Conferences
With all of the hard work you and your team put into making sure your conference messaging is understood by attendees, turning your attention toward the type of technology that will help deliver these messages is an important step. Whether it's audio/visual support, in-person project management, interpreting booths or wireless headsets and receivers, there is no shortage of technical items to consider before hosting your multilingual conference or event.  
While all of this can sound daunting, it shouldn't deter your company from taking the necessary steps ensuring your messages are received in the languages and formats preferred by your attendees. This is why many companies partner with a reputable language services company to help make this happen. 
Making Your Multilingual Event a Success
Whether your conference or event will be conducted in two languages or 20, the various language service options should be at the top of your planning list. After all, if your message isn't received successfully by someone in attendance, it's not only a missed opportunity for your company – it's also frustrating to those who attend who then may have a negative opinion of your event and company's brand. 
At INGCO International, our dedicated team of linguistics and event professionals have been helping make multilingual events a success – in more than 200 languages – for 17 years. Learn more about our services for conferences and events at the links below.