10% of all immigration translation proceeds donated to the ACLU.
Because there's room for you, there's room for all of us.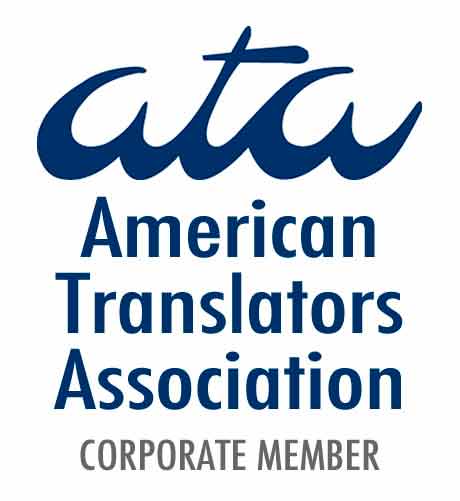 USCIS certified translations completed by US-based translators US Based Translators
100% guaranteed USCIS acceptance
Certified USCIS translations delivered within 24-hours
Click "Upload Your Document" to get started right away
Email us your document.
You can send a scan, photo or fax – even from your phone.
Pay for your translation.
Secure Credit Card or PayPal payment.
Get translation by email.
When the job is done, we will send the file to your email.
Let's get started.
We're ready NOW for your certified USCIS translations.
What is required for USCIS certified translations?
United States Customs and Immigration Services has strict translation requirements.
Traducción + Certificado del traductor +
Certificado de precisión notariado

USCIS certified translations are required for all immigration procedures. All paperwork that is submitted for an immigration petition, application or status adjustment must include a certified translation into English. The translation must also list the translator's certification and your translator must provide you with a notarized Certificate of Accuracy or the USCIS certified translation will not be valid.
Working with a USCIS certified translator ensures an accurate translation and that your application or petition will not be sent back because you did not follow procedure.
A professional translator is certified to translate from one language to another and is prepared to translate your immigration documents. A certified translator will also provide you with a Notarized Certificate of Accuracy so that USCIS officials do not deny your request based on the translation regulations.
It is important to follow USCIS certified translation rules.
A summary of a document prepared by a translator is never acceptable and may cause your application or petition to be denied. A translator can only translate your document from one language to another and if she is a competent translator, she can prepare a Certified Certificate of Accuracy.
Certified Translation Documents:
Medical Records
Business Records
Real Estate Records
Criminal Records
Support Letters
Personal Letters
Professional References
Travel Documents
More questions?
Look here for answers!
Do translations of immigration documents need to be original?
Translations of immigration documents do not need to be original; they must be mailed in with a Notarized Certificate of Accuracy signed by a representative of the certified translator. You will be emailed 2 documents:
The translation in PDF format.
The Certificate of Accuracy with the translator's representatives signature and the signature and seal of the Notary Public in PDF format.
You should ATTACH the translation to the Certificate of Accuracy.
What languages do you translate?
We translate over 200 languages! Here is a list of the most requested languages:
Abkhaz
Afar
Afrikaans
Akan
Albanian
Amharic
Arabic
Aragonese
Armenian
Assamese
Avaric
Avestan
Aymara
Azerbaijani
Bambara
Bashkir
Basque
Belarusian
Bengali, Bangla
Bihari
Bislama
Bosnian
Breton
Bulgarian
Burmese
Catalan
Chamorro
Chechen
Chichewa, Chewa, Nyanja
Chinese
Chuvash
Cornish
Corsican
Cree
Croatian
Czech
Danish
Divehi, Dhivehi, Maldivian
Dutch
Dzongkha
English
Esperanto
Estonian
Ewe
Faroese
Fijian
Finnish
French
Fula, Fulah, Pulaar, Pular
Galician
Georgian
German
Greek (modern)
Guaraní
Gujarati
Haitian, Haitian Creole
Hausa
Hebrew (modern)
Herero
Hindi
Hiri Motu
Hmong
Hungarian
Interlingua
Indonesian
Interlingue
Irish
Igbo
Inupiaq
Ido
Icelandic
Italian
Inuktitut
Japanese
Javanese
Kalaallisut, Greenlandic
Kannada
Kanuri
Karen
Kashmiri
Kazakh
Khmer
Kikuyu, Gikuyu
Kinyarwanda
Kyrgyz
Komi
Kongo
Korean
Kurdish
Kwanyama, Kuanyama
Latin
Luxembourgish, Letzeburgesch
Ganda
Limburgish, Limburgan, Limburger
Lingala
Lao
Lithuanian
Luba-Katanga
Latvian
Manx
Macedonian
Malagasy
Malay
Malayalam
Maltese
Māori
Marathi (Marāṭhī)
Marshallese
Mongolian
Nauru
Navajo, Navaho
Northern Ndebele
Nepali
Ndonga
Norwegian Bokmål
Norwegian Nynorsk
Norwegian
Nuosu
Southern Ndebele
Occitan
Ojibwe, Ojibwa
Old Church Slavonic, Church Slavonic, Old Bulgarian
Oromo
Oriya
Ossetian, Ossetic
Panjabi, Punjabi
Pāli
Persian (Farsi)
Polish
Pashto, Pushto
Portuguese
Quechua
Romansh
Kirundi
Romanian
Russian
Sanskrit (Saṁskṛta)
Sardinian
Sindhi
Northern Sami
Samoan
Sango
Saraiki,Seraiki,Siraiki
Serbian
Scottish Gaelic, Gaelic
Shona
Sinhala, Sinhalese
Slovak
Slovene
Somali
Southern Sotho
Spanish
Sundanese
Swahili
Swati
Swedish
Tamil
Telugu
Tajik
Thai
Tigrinya
Tibetan Standard, Tibetan, Central
Turkmen
Tagalog
Tswana
Tonga (Tonga Islands)
Turkish
Tsonga
Tatar
Twi
Tahitian
Uyghur
Ukrainian
Urdu
Uzbek
Venda
Vietnamese
Volapük
Walloon
Welsh
Wolof
Western Frisian
Xhosa
Yiddish
Yoruba
Zhuang, Chuang
Zulu
Is certified translation and notarized translation the same?
No! Certified translations are done by a certified translator AND are attached with a separate certificate of accuracy that is notarized by a Notary Public. There is no such thing as a notarized translation since the notary public is only stating that the document was signed in person the individual that presented the document.
Don't Be Shy.
Let's get started NOW on your USCIS certified translation!