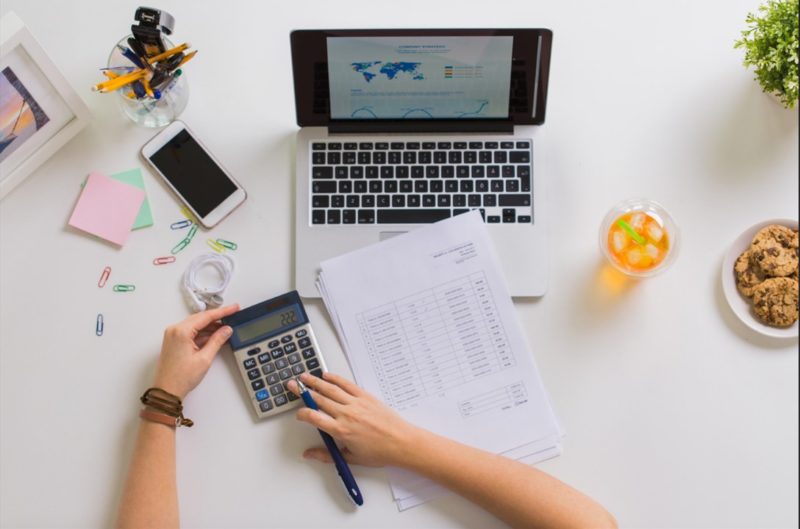 Today's marketplace for businesses in all industries is truly global. Connecting with new clients and customers worldwide is now easier than ever. Small businesses grow simply by looking outside their borders for expansion by incorporating translation and interpreting services. 
However, reaching a  broader target audience can lead to an increase in profits, but businesses also have to increase their marketing budget. As a result, determining the right budget for language services is one hurdle many businesses face when taking the first steps toward global expansion. Communicating effectively with your new clients is key. Additionally, it is important to establish the right voice in the early stages of networking to make a good first impression and establish a professional relationship from the start.  
However, how much should you spend on language solutions, and how can you most accurately determine this number? 
Before we dive into this topic, let's first define what we mean by language solutions and what they encompass. Language solutions are typically provided by language service companies — professional businesses that offer one or more language-related services such as translation and interpreting. Translation services involve converting written documents and communications into other languages, while interpreting services involve the verbal relaying of the spoken word from one language to another. 
How to Budget Language Solutions Costs for Your Global Expansion  
Having a professional partner in language services will take your business to a new level when trying to make the right first impression in international markets. However, what components do you need to consider when planning your next translation or interpreting budget?  
Key Factors to Consider When Establishing Your Language Services Budget
How many languages or cultures are you targeting?

 

Will you need a combination of both interpreting and translation services?

 

What content and materials will you need translated? 

 

Will you need on demand interpreting for meetings, conferences, or other in-person communications? 

 

How many hours a day will you need an interpreter?

 

Will you need an interpreter for several meetings or special events (or even a set timeframe), or is a prolonged partnership more beneficial?

 
Consider Your Business Goals
 How much will your business gain financially when you reach your new global markets? 
This is arguably one of the most challenging questions to consider before planning your 2023 translation and interpreting services budget. Budgeting for language services requires some consideration for the future potential growth of your business.  
Expanding your international reach will have considerable benefits in 2023 and beyond. Now is the best time for your company to take a few key steps toward making a solid and noticeable global first impression. 
Translate Your Website to Reach a New Target Audience 
One of the first initiatives you will want to take is ensuring your website content and online materials are readily accessible and easy to read in your target audience's language.  
Yes, Google and other online translation services have the ability to "flip a switch" and change your website's language, but the form and meaning may not be accurate. It is especially difficult for AI tools if your content involves slang or idiosyncrasies specific to the original native language. 
Your website is often your company's first impression. For this reason, you will want to make sure the spelling, grammar, and readability are absolutely perfect for readers in any language. 
Review Your Marketing and Presentation Materials
Your website may be your company's touchstone, but your marketing efforts are what attract new audiences and a wave of global customers. It is essential to ensure every aspect of your marketing, from social media posts to conference presentations, is eye-catching, consistent, accurate, and conveys the proper intent. This is an area where translation services are the most important. Remember, even a simple tagline or catchphrase may not effectively translate into a new language. Enlisting a professional translation service can help ensure the cultural accuracy and relevancy of the translated content. 
In one infamous example, when KFC tried to expand their business to China in the 1980s, their famous "Finger-lickin' good" slogan translated to "Eat your fingers off." Eventually, the blunder was corrected, but not before slowing the restaurant's growth in a new international location.  
The Disadvantage of Implementing AI Tools for Translation and Interpreting
Growing companies often opt to utilize AI tools or apps to translate their message for new markets for budgetary reasons. However, this can be a big mistake that hinders a business's ultimate success in globalization. Getting your message right is imperative when connecting with new consumers for the first time. Therefore, poorly translated material will diminish your company's reputation. 
Additionally, AI translation cannot account for the cultural nuances in different corners of the world. This includes all aspects, from popular slang and lingo to how you properly conduct business in the culture in reference. When creating a global social media marketingcampaign, hosting in-person or Zoom meetings, or making your first pitch, ensuring your message is clear and well-received is vital. 
Develop Your Translation Budget with Our Language Experts at INGCO International
INGCO International customizes every translation service to your budget. Therefore, once you have a general idea of what you want to achieve, our team at INGCO will partner with you to identify the necessary actions needed to meet your objectives. 
We have helped countless clients improve their websites, overall message, and general marketing in more than 200 languages. Our WordologistsSM (interpreters and translators) are one-of-a-kind simply because they go beyond the borders of mere language translation and work to ensure that your message comes across clearly. 
Expand Your Global Reach with Translation and Interpreting Services 
Our language experts at INGCO have the skills to assist your company with all the details of your translation and interpreting needs. Our professional team will guide you in taking the first step in reaching new international markets for your business. We provide expert translation and interpreting services if you are seeking to embark on a full-scale global expansion.  
INGCO understands your business needs to stick to a budget to function properly. We also know that global expansion is readily within reach and will allow your company to grow in new and unprecedented ways. Let's work together to make 2023 your most profitable and successful year. Start reaching new borders with the right translation and interpreting services.