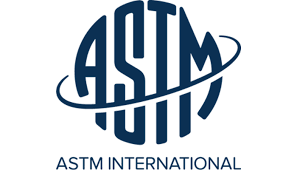 INGCO International is proud to announce that it has earned the distinguished ASTM International Certification for Language Service Companies for both their interpreting and translation departments. The ASTM 3130-18 Certification is explicitly designed for language service companies providing translation and interpreting solutions. Developed in accordance with internationally recognized standards, it is the only standard to measure the stability, reliability and financial and operational health of a Language Service Company. As a result of a stringent audit, INGCO International passed the requirements to attain certification.
"I am proud of this distinguished Certification; this is an important measurement of standards for the language service industry and we are thrilled to be recognized for our hard work and commitment to excellence. We have always done business with attention to detail and this accreditation proves that commitment to our valued clients."
The ASTM assessment establishes minimum criteria requirement for language service companies including:
Operational & financial health
Adequate insurance coverage
Legal & security compliance
Client satisfaction processes
Recruitment and onboarding processes
Quality assurance (QA) and quality control (QC) adherence
Appropriate IT resources
Please let us know how we can help with your next multilingual translation or interpreting project!