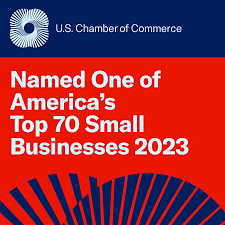 We are so excited to share that INGCO International is one of the top 10 Small Businesses in the Midwest and one of the top 70 in the US!! This is a huge accomplishment that we are extremely proud of. We couldn't do it without our wonderful team and clients.
In the "America's Top Small Business Awards," the Chamber honors the most innovative, entrepreneurial, and community-engaged small businesses in the country. A variety of factors were considered during the evaluation, including business growth, ability to overcome challenges, community engagement, and innovative strategies for success. Finalists will be announced on October 4th, and the winner will be announced on the 19th.
Thank you for your trust and support!
https://www.uschamber.com/co/good-company/americas-top-small-business/us-chamber-of-commerce-announces-americas-top-small-businesses?utm_source=linkedin&utm_medium=Zoho+Social&utm_content=Wearesoexc
Also, see our work in action with versions of this blog translated by our team in Spanish, Hmong and Somalian, some of the most widely-spoken languages in Minnesota.