So you popped for the Mexican wedding…now what? You'll need to obtain a certified document translation of your wedding certificate.
It's important to work with an official translation service otherwise the translation may not be valid.
What are you to do with your wedding certificate once you return to the States?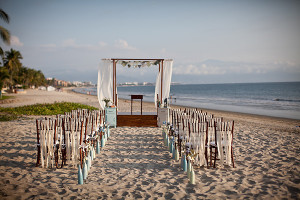 25% of US couples choose a destination wedding. If you and your lucky spouse have decided to tie the knot South of the border, make sure to look for certified translation services upon your arrival.
In order for your wedding certificate to be valid in the United States, it will have to be translated by a certified translator that provides a notarized certificate of accuracy.
You'll want to make sure that you ask your translator a few questions to make sure that you aren't just wasting your money.
Are you an official certified translator?
Will you provide me with a certificate of accuracy?
Will you notarize the certification?
A Mexican marriage certificate is a beautiful document – typically 1-2 pages and printed on a parchment paper on lovely dark red ink.
And, it's written in Spanish! Which is pretty amazing and tells a great story, but try and hand it over at the social security office and you'll get a "no comprendo."
But don't forget to find an official Spanish/English translator that can provide your certified translation for your wedding certificate.
Failure to follow these rules will really give you a headache that last's much longer than the shots of tequila you downed while soaking up the rays.