Desktop pubishing in your language.
We produce your localized online or print-ready materials that accurately reflect the original document while adhering to linguistic and typography standards for over 200 languages and target markets.
Comprehensive multilingual desktop publishing (DTP) can be a lengthy and manual process.
Desktop publishing gives the final look and feel to the localized and translated materials and is usually the last step in localization projects. No matter how good the translation quality may be, even a small layout or typographical mistake will dramatically impact how end users perceive the product or brand. This is even more so on high-profile materials such as marketing and advertising communications, product instructions or packaging.
Multilingual DTP can have a direct impact on the product's regulatory approval and usage.
One incorrectly placed decimal separator in dosage prescription instructions may lead to dire consequences including product recalls, and if a problem with a medical device or pharmaceutical product can be connected to unclear information or instructions provided to users, even liability lawsuits.
Multilingual desktop publishing is a step which should never be underestimated.
We lead the way in providing comprehensive multilingual desktop publishing (DTP) services including:
Format and layout of localized and translated documents to match the original source document
Create PostScript and PDF files for both online and print publication
DTP quality control checks
Create and maintain target-language DTP and typographical guidelines and brand guides
Create templates and document designs for producing online or printed PDF outputs
Content extraction for translation from all DTP applications and formats
Content extraction for translation when original editable source materials do not exist (PDF's, ancient texts, etc.)
Over the past 15 years, we've learned a thing (or three) about how our approach to multilingual desktop publishing is unique.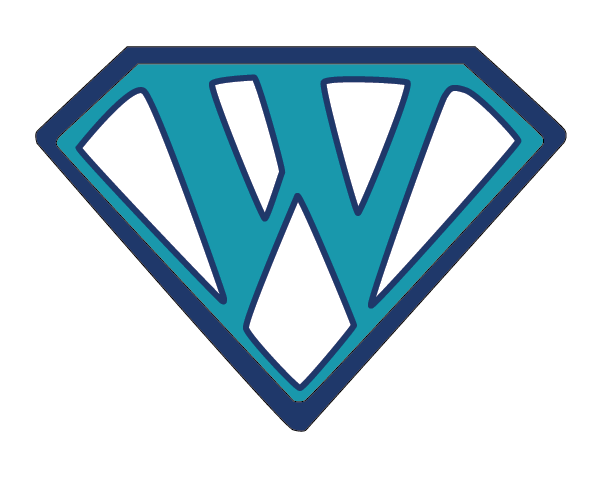 Wordologists.
We build teams of Wordologists – linguistic gurus – specific to your most challenging language projects. We call them Wordologists and like to think of them as superheros. Our Wordologist teams comprise of up to 10 different language specialists working in tandem to create masterfully crafted messages.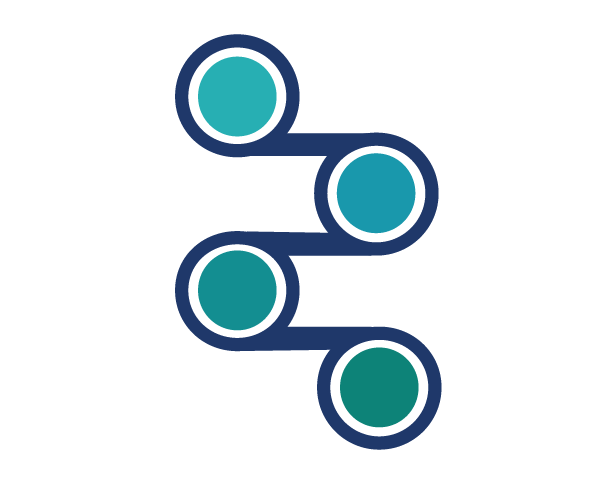 The INGCO Way.
Our 10-step process, the INGCO Way, is so detail orientated that we even remember to dust the bottom of our furniture. Starting at project conception, our Wordologists think strategically about your message, and research how that message will be carried across the globe. We follow all 10 steps of the INGCO Way to a "T" and the results are translations that people can actually understand.
Our DTP quality control process guarantees the highest quality in international communication standards, which is proven by our innovative quality control standards.
We stand by our work, 100%. If for any reason you are not ELATED with your multilingual desktop publishing project, we will pull it back and fix it. Guaranteed.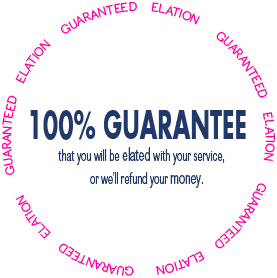 Whether you are launching a new product or service, localizing your product catalog for your international sales staff, or creating multilingual marketing material, we are here to make sure your multilingual desktop publishing project succeeds. We match our DTP experts' skills to your project. Do you need your latest medical device instructions and packaging prepared for an international? Are you looking for in-store signage for your global stores? Or maybe you are manufacturing products for the global market? Translating and localizing these documents requires a specialized team made up of translators, editors/proofreaders, and DTP experts. We have just the right multilingual desktop publishing team for you. Our desktop publishing team will help you achieve your goals. Our innovative -team approach consists of translators, editors, proofreaders, creative experts, and a dedicated project manager to ensure 100 percent accuracy for your multilingual project. The American Translator's Association is the primary certifying body for international translations, and sets the bar high for quality and control. INGCO International is a proud member of the ATA and vows to uphold the stringent guidelines.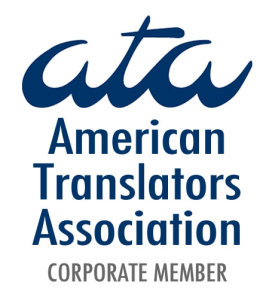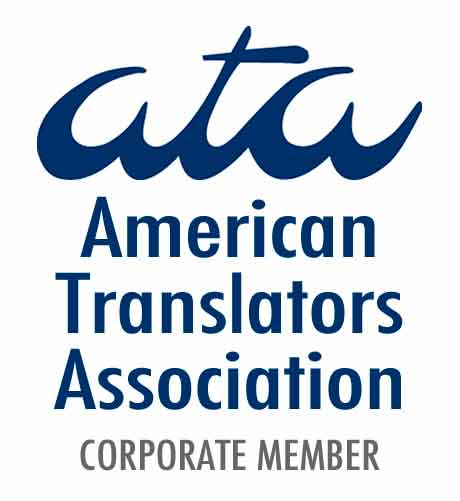 Get in touch.
To find out how our multilingual desktop publishing solutions could help you produce high-quality local versions of your materials, drop us a line.
Other multilingual services:
Any tool, any platform.
We have the ability to work with all DTP or graphics programs that exist on Windows and Macintosh platforms including:
Adobe® FrameMaker®
Adobe® Photoshop®
Adobe® Illustrator®
Adobe® InDesign®
Adobe® Acrobat®
Adobe® Creative Cloud
QuarkXPress®
CorelDRAW®
Microsoft Office (Word, PowerPoint, Excel)
Discontinued products such as Adobe PageMaker or Macromedia FreeHand
Deliverable file formats.
Ai
EPS
Film
Flash
INDD
IDML
JPG
PDF
Postscript
PPT
SGML
TIFF
XLS
XML
How does it work? Get in touch via email or call us directly at +1 (888) 499-5516. We understand that you are busy and you want to boost your sales right now, so we are not going to waste your time waiting. Let's get straight to business.
How do you get a perfect multilingual desktop publishing?
First, tell us everything about your goals and vision. We need to understand your business and what you want to achieve in order to match your needs and expectations with the perfect multilingual DTP services. Second, we need to know about any deadlines. You are a busy business person; don't worry if you just realized you need your product packaging ready to go for a conference next week. We have a wide network of expert multilingual desktop publishing experts to help captivate your audience. Also, you can tell us about any additional requirements. (For example, do you need conference interpreting for your product launch? Do you need to adapt your paid digital marketing campaign for in international target market? What about translating for SEO purposes?) All of that matters to us, so do not hesitate to tell us a little bit about your translation requirements. At your request, we will gladly share our certified profile with you.
Why choose us?
Because we know what you mean. With over 15 years of professional language service experience, we create innovative solutions to solve the problems that keep you up at night. We are a nimble company with a personalized and custom approach. And knowing what you mean is half the battle, so what are you waiting for? It lies in our nature to manage multilingual translation and DTP projects, and with a trusted network of translators we are able to identify the team suitable for the job. We take into account previous experience and specializations to make sure your website, documents, marketing materials, medical trials or online shop catalogs get the full attention they deserve. There are many translation companies, but with over 15 years in the industry, we know we offer the best multilingual communication solutions around. For each project we select a designated team consisting of translators, editors and proofreaders to enhance your text and have it thoroughly checked. This way, you can focus on your business while we work with the team on conveying your message to your target market through expert language translation. This translation review process guarantees certified international documents. We are aiming to make your business stronger, better, and more approachable for wider, multinational audiences. You can request a quote here or call us directly at +1 (888) 499-5516 to discuss your project. We cannot wait to hear from you! We offer a 100% satisfaction guarantee on all of our translation services. If at any point you are not satisfied, we'll pull the translation back and fix it. Guaranteed.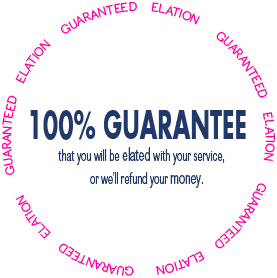 Here is how we can help Hong, an international marketing manager:
Hong was working really hard on preparing the new product for their European launch. Hong is a busy international marketing manager with a consumer electronics firm based in New York City. Hong's firm was about to a big launch throughout Europe and turned to INGCO International for our expertise in handling multilingual communications. We worked with Hong to understand their brand guidelines and design standards. We then translated and localized the text into French, Spanish and German. We worked with Hong and his team to ensure that the text fix into their desired layout in Adobe InDesign. We worked with Hong to make sure the marketing and advertising messages were appropriately localized for the European market. We also worked with Hong and his team to create their paid digital marketing campaigns like Google AdWords for their target market. We provided Hong with a list of benefits, which enabled him to get the approval of his whole team. Now Hong is a regular client because his business grew with our internationally certified and US-certified services.
Are you our Hong?
Victor Hugo's Les Miserable contains one of the longest sentences in the French language;
823 words without a period!
Get In Touch.
If we didn't answer all of your questions, feel free to drop us a line anytime.