When you need to speak to the world, we are your voice.
Medical translations leave no room for error. They need to be absolutely accurate. We understand the risk
and stand as a strong partner for all of your medical translation needs
Our medical translation quality control process guarantees the highest quality in international communications.
> 200+ Languages > Certified Translators > Proven Quality
We stand by our work, 100%. If for any reason you are not ELATED with your translation, we will fix it. Guaranteed.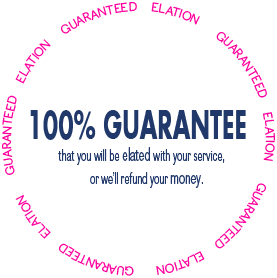 Whether you are launching a new medical device or pharmaceutical solution, translating your product catalog for your international sales staff, or conducting an in-country drug trial, we are here to make sure your medical translation project succeeds. We match our translators' skills to your project. Translating medical content requires a specialized translation team made up of translators, editors/proofreaders, and in-country language experts. We have just the right translation team for you. Our translation team will help you achieve your goals. Our innovative translation-team approach consists of translators, editors, proofreaders, creative experts, and a dedicated project manager to ensure 100 percent accuracy for your translation project. The American Translator's Association is the primary certifying body for international translations, and sets the bar high for quality and control. INGCO International is a proud member of the ATA and vows to uphold the stringent guidelines.
Here is how we help Joanna, a Global Compliance Manager:
Joanna's organization was working really hard on preparing marketing material for a new medical device her organization was releasing. They received and decided to sign an agreement with a supplier abroad. Joanna, as a global compliance manager, was looking for a translation agency. She called us looking for medical translation services and seemed to be quite worried they weren't going to get everything translated accurately. We reassured Joanna that we work with certified translators that are the best in the industry to handle this very technical project. We also suggested a very detailed quality assurance process to make sure that nothing was lost in translation. We provided Joanna with a list of benefits, which enabled her to get approval from her whole team. Now Joanna is a regular client because her business grew with our internationally certified and US-certified services.
Are you our Joanna?
Get In Touch.
If we didn't answer all of your questions, feel free to drop us a line anytime.