We give parents and students a voice in their education.
There are more than 450 languages spoken by students and their families in school districts across the United States, so it's no surprise that schools often struggle to reach multilingual families in meaningful ways.
At INGCO International, we care deeply about education and believe every parent should have a voice in their children's education. We give parents with limited English proficiency communicative autonomy to engage with their child's teachers, school administrators, and other community members through trusted and experienced interpreters.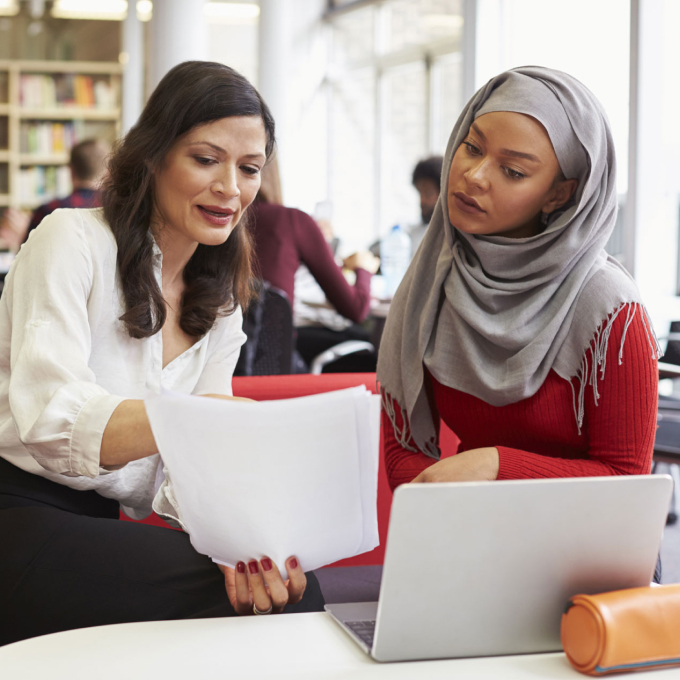 We're helping to reduce educational disparities by increasing parental access
to information and engagement with educators through:
Representatives from the school districts shared that they saw significant increases in engagement from multilingual parents, and INGCO agreed.
"As soon as people know they can hear their own language, they can get involved. It's about making sure everyone has a chance to listen and be listened to."
– Dory Montenegro, INGCO Interpretor –
According to UNESCO, 40% of school-aged children don't have access to education in a language that they understand. Many of their parents may also struggle with limited or lack of linguistic proficiency that puts them at a disadvantage when supporting their children's education. Literacy and educational performance have long-term effects that impact an individual's ability to thrive, such as opportunities for higher education, barriers to accessing health care, increased rates of incarceration and/or experiencing legal issues.
Our services are helping parents better integrate into their communities by giving them a voice and providing access to information they haven't had previously. This helps them facilitate conversations with their students and educators about academic performance, as well as address behavioral issues that may stem from literacy or language barriers. By helping students improve their literacy and improve performance in the classroom, they may be more likely to get advanced degrees, understand the health care and legal systems, access community resources or social services, secure jobs and housing, and avoid issues with the law.
Through our work with school districts, we've implemented technology solutions that connect parents with interpreters who speak their preferred languages when and where they need them (in person, virtually, or over the phone). We've made key meetings and events available in a variety of languages, so information is accessible to all parents and students, regardless of their native language. Our proprietary Hybrid Translation Solution helps schools translate documents into hundreds of languages quickly, efficiently, and consistently. In addition, we've helped educate school districts on cultural and linguistic nuances that impact their students' educational experience through extensive training and technology resources.
Sources: