As a business owner, it is important to understand the transformative power of communication. When you communicate effectively with your clients, regardless of the languages they speak, you open up opportunities for growth and success. Do you sell your products or services across the world? Have you customized your marketing material to cater your messaging to each local market? To deliver an effective communication strategy, you may need to use a different language, change your advertising strategy, or reposition your product or service to meet the needs of the culture where you're operating. Transformative communication can help you do that and more!
Writing marketing materials that are easy to understand makes it easier for your clients to do business with you. Using transformative communication, you can reposition your product or service to address the unique cultural and linguistic needs of a given culture or population. We help our clients with this through transcreation, a means of strategically positioning your product or service within the cultural context of your target consumers.
What are the Various Types of Communication?
There are three types of communication:
transactional
informational
transformative
Each type of communication is suited for different purposes. Transactional communication is best for completing tasks and exchanging information, such as ordering a product from a company. Informational communication is also used to exchange facts and data, but it also provides context, aids in decision making, and serves as the foundation for relationships. If you want to establish deep, long-lasting relationships that support business strategies and growth, transformative communication is most effective. It helps people understand the value and creates an emotional connection that influences behavior.
What is Transformative Communication?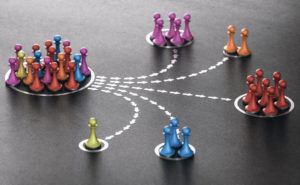 Transformative communication is the ability to change or adapt your communication style to fit the needs of your audience. It's not only about using their preferred language – though that is key to delivering equitable communications – but transformative communication considers the cultural context and nuances that resonate with your target audience. It helps your customers connect with your product or service, identify with your mission, and understand how they can benefit from your business in meaningful ways. When you do this effectively, you create space for dialogue and a greater emotional connection.
How Can Transformative Communication Help My Business?
You open up new opportunities to reach global audiences when you leverage transformative communication. It helps you build trust with clients and customers by communicating with empathy and respect. When your message creates an emotional connection, you will transform your client relationships.
Achieve Transformational Communication
There are three key steps to transform the way you communicate with your stakeholders:
Understand your audience – Who are they? Where do they live? What languages do they speak? Why do they care about your message?
Adapt your communication approach – How do they prefer to receive information? Are there cultural nuances that you need to consider that differ from your native language?
Create space for dialogue – How can they connect with your business? How can you make it easier for them to engage, ask questions, or purchase your product? What gaps exist today and how you can bridge them to create a positive customer experience?
Each of these considerations will help you refine your transformative communication strategy and better connect with those you're trying to reach in meaningful and culturally relevant ways. Let's take a closer look at each step.
1. Understand Your Audience
Understanding your audience is about more than knowing what language they speak, you also need to account for their lifestyles, socioeconomic factors, access to information, technological proficiency, and more. Before you put pen to paper, evaluate your target audience, make note of their demographic details, and ensure your messaging and approach aligns with their needs and preferences.
2. Adapt Your Communication Approach
To adapt your communication approach, use language that resonates with people of other cultures. Be sensitive to words that may have a different meaning in their language. As you build your plan, select communication channels your audience can easily access and engage in ways that make sense for them personally. By adapting your communication approach, you demonstrate that you care about who they are and how they engage with your company. You give them access to information about your products and services that resonate with them, which potentially increases the likelihood that they will purchase your products or recommend you to someone in their network.
3. Create Space for Dialogue
You can create a space for dialogue by giving your audience the opportunity to share their thoughts and feelings. Make it easy for them to ask questions, get answers, and share feedback. When they, be sure to listen and respond in respectful, positive ways. If you have the opportunity to talk with customers, offer support, find commonalities, and seek personal connection. Not only will you build trust, but you'll gather useful feedback to improve your business and you'll help your customers feel heard, leading to a better experience with your company.
Create a Transformative Communication Strategy
To truly transform your communications, you need to:
Clearly define your mission statement
Create a comprehensive plan
Develop measurable goals for each step of your plan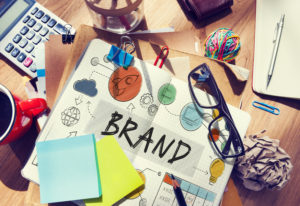 Mission statements provide a guiding light for your business. It helps keep you focused on your goals, informs your business decisions, and helps others connect with your work.
Before you start developing transformative communications, you need a clear plan that lays out the steps needed to achieve your mission. A comprehensive plan incorporates details about your audience, strategic channels and timing, and a thoughtful approach to implementation that supports your goals and meets the needs of your audiences.
Measurable goals help keep your plan on track. Use your goals to measure progress along the way and pivot when necessary. As you monitor your plan's performance, you can make adjustments to ensure alignment with your mission. Transformative communication will help others understand where you're going, how you'll get there, and how they can support you along the way.
With these three keys in mind, you can successfully create meaningful connections with your audience. It can help you to build lasting relationships with customers by understanding their needs and creating connections on an emotional level that will help accelerate your business growth by helping others better connect with what you have to offer
At INGCO International, we have communication experts that can help you transform how you speak to the world in 200+ languages. We understand cultural nuance and the importance of connecting with people wherever in the world they are. If you'd like help to develop a transformative communication strategy, please visit our website or contact us today!