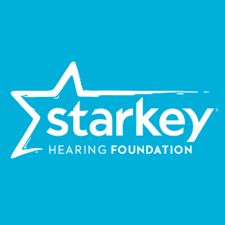 So the world may hear.
In any language.
The Starkey Hearing Foundation aims improve the lives of people across the globe by bringing them gift of hearing. The annual Starkey Foundation gala, which takes place in Saint Paul, Minnesota, raised over $9 million dollars to bring the gift of hearing to people in need. INGCO International supported Starkey's mission so that the world may hear, in any language.
We answered Starkey's call by providing with simultaneous interpreting at the 2015 Starkey Foundation Gala.

The Starkey Hearing Foundation Gala needed to speak to attendees that do not understand English. We provided real-time simultaneous interpretation services for audience members that required our assistance. Our interpreters worked in sound-proof booths to ensure that all guests could understand Norm Crosby's jokes, Senator Mugo of Kenya's moving words on the work being done in her home country, President George W. Bush's inspiring foundation work across Africa and President Bill Clinton's funny jokes and commitment to the Starkey Foundation.
We also ensured that guests had full and equal access to performers like Matt Nathanson, the 2 Cellos and Katy Perry. While we were not asked to perform with Matt in Chinese or Katy in Spanish, were were told that our interpretations were spot-on and essential to understanding and feeling included.
[/et_pb_text][/et_pb_column][/et_pb_row][/et_pb_section][et_pb_section fullwidth="on" specialty="off"][et_pb_fullwidth_header admin_label="Fullwidth Header" title="Check out some photos from inside the interpreter booth!" background_layout="dark" text_orientation="center" header_fullscreen="off" header_scroll_down="off" background_url="https://ingcointernational.com/wp-content/uploads/2014/12/pattern_transparent.jpg" parallax="on" parallax_method="on" content_orientation="center" image_orientation="center" custom_button_one="off" button_one_letter_spacing="0″ button_one_use_icon="default" button_one_icon_placement="right" button_one_on_hover="on" button_one_letter_spacing_hover="0″ custom_button_two="off" button_two_letter_spacing="0″ button_two_use_icon="default" button_two_icon_placement="right" button_two_on_hover="on" button_two_letter_spacing_hover="0″] [/et_pb_fullwidth_header][/et_pb_section][et_pb_section fullwidth="off" specialty="off" transparent_background="off" allow_player_pause="off" inner_shadow="off" parallax="on" parallax_method="on" padding_mobile="off" make_fullwidth="off" use_custom_width="off" width_unit="on" make_equal="off" use_custom_gutter="off"][et_pb_row make_fullwidth="on" use_custom_width="off" width_unit="on" use_custom_gutter="off" padding_mobile="off" allow_player_pause="off" parallax="off" parallax_method="off" make_equal="off"][et_pb_column type="4_4″][et_pb_gallery admin_label="Gallery" gallery_ids="4950,4951,4954,4952,4953,4955,4928″ fullwidth="on" posts_number="7″ show_title_and_caption="off" show_pagination="off" background_layout="light" auto="off" auto_speed="5″ hover_overlay_color="rgba(255,255,255,0.9)" caption_all_caps="off" use_border_color="off" border_color="#ffffff" border_style="solid"] [/et_pb_gallery][/et_pb_column][/et_pb_row][et_pb_row][et_pb_column type="4_4″][et_pb_social_media_follow admin_label="Social Media Follow" link_shape="circle" background_layout="light" url_new_window="on" follow_button="on"] [et_pb_social_media_follow_network social_network="facebook" url="https://www.facebook.com/INGCOInternational" bg_color="#3b5998″] facebook [/et_pb_social_media_follow_network][et_pb_social_media_follow_network social_network="twitter" url="https://twitter.com/INGCOIntl" bg_color="#00aced"] Twitter [/et_pb_social_media_follow_network][et_pb_social_media_follow_network social_network="linkedin" url="https://www.linkedin.com/company/ingco-international" bg_color="#007bb6″] LinkedIn [/et_pb_social_media_follow_network] [/et_pb_social_media_follow][/et_pb_column][/et_pb_row][/et_pb_section]