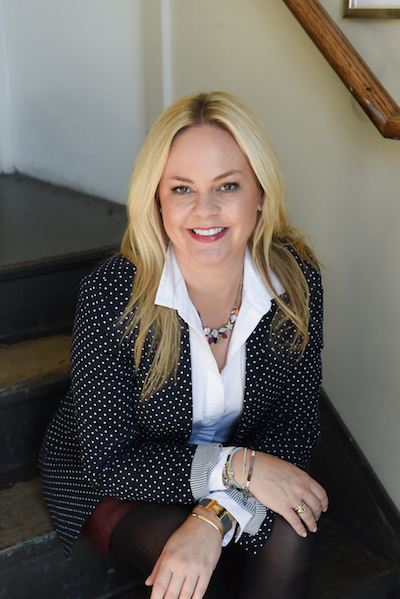 Ingrid Christensen
President
Ingrid Christensen, founder and president of INGCO International has dedicated the entirety of her professional career to interpreting and translating. Her expertise lies in creating an end product that is not only true to the original but also renders a meaningful message to the client — regardless of their spoken language or cultural background. She has worked with numerous cultural groups both within and outside of the United States and is considered a vital resource regarding the various immigrant communities throughout the country.
Ingrid earned a Bachelor of Arts degree in Spanish, Legal Studies and Latino Studies and a minor in Danish from the University of Minnesota. She also has a Master of Arts Degree in Management from Hamline University and takes classes at Minnesota College of Art and Design (MCAD). Ingrid completed a Certificate in Interpreting and Translating from the University of Minnesota, the Supreme Court Interpreter Certification program.
Ingrid is dedicated to community service and leadership. Ingrid currently sits on the Minnesota Chamber of Commerce Board of Directors, the Saint Paul Chamber of Commerce Board of Directors and the Minneapolis/Saint Paul Red Cross Board of Directors. In 2016 she was appointed to the Minnesota District Export Council. She is alumni of the Leadership Saint Paul with the Saint Paul Chamber class and was recognized as the 2012 Emerging Entrepreneur of the Year and the 2012 Deubener Award in the Women/Minority Owned Business category. In 2013, she was named a 40 Under 40 Honoree by the Minneapolis/Saint Paul Business Journal, joining the ranks of successful alumni. She sits on the Small Business Committee for the Minnesota Chamber of Commerce and completed their Leadership Minnesota program in 2015. Leadership Minnesota is a 1-year leadership development program that dives into the economic drivers that shape Minnesota. She volunteers with the Northern Star Council and sits on the Double Dog Dare planning committee which boldly rappels brave souls down skyscrapers. Her additional volunteer efforts stem for the Children's Theater of Minnesota to the Memory Research Association of Region's Hospital.
Ingrid is an artist and musician at heart and when she's not working with large corporations such as Medtronic, 3M, and the University of Minnesota Department of Biodiversity, she can be found creating sculpture for her yard and office and playing her tambourine. Her seemingly endless energy and motivation are channeled into her growing business, community involvement and most importantly, her growing son who attends a French immersion school.
Email Ingrid at ingridc@ingcointernational.com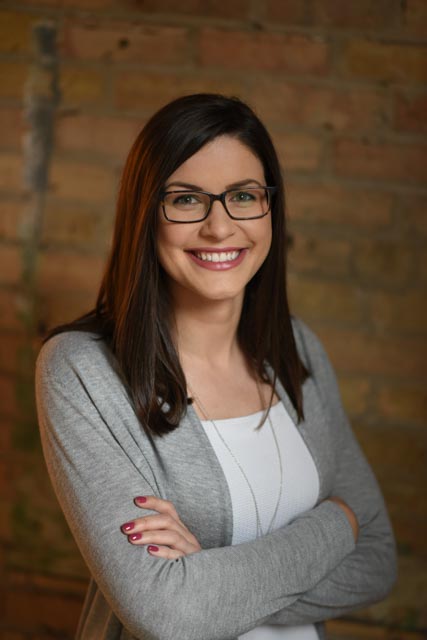 Abby Purfeerst
Translation Project Manager
Abby is the Translation Project Manager at INGCO International in Minneapolis, Minnesota. She graduated from Macalester College in Saint Paul, Minnesota with a Bachelor of Arts degree in Linguistics and French.  During her studies at Macalester, Abby was able to spend a semester studying and interning in Brussels, Belgium. While there, she worked alongside the Director of International Affairs for a public institution that develops birth and childhood policies throughout the francophone neighborhoods of Belgium. Many of Abby's projects during this time involved improving the French to English translations of resources distributed to the local population. This was Abby's first look into the world of translation, which has now led her to begin her professional career at INGCO.
One of Abby's major interests is exploring the workings of different languages. She has had the opportunity through both education and work to dissect such languages as English, French, Spanish, German, Dutch, Japanese, Modern Standard Arabic, Latvian, Walloon, and Karen. When she is not investigating the linguistic aspects of languages, Abby enjoys traveling, spending time with family, watching sports, and reading.
Email Abby at abby@ingcointernational.com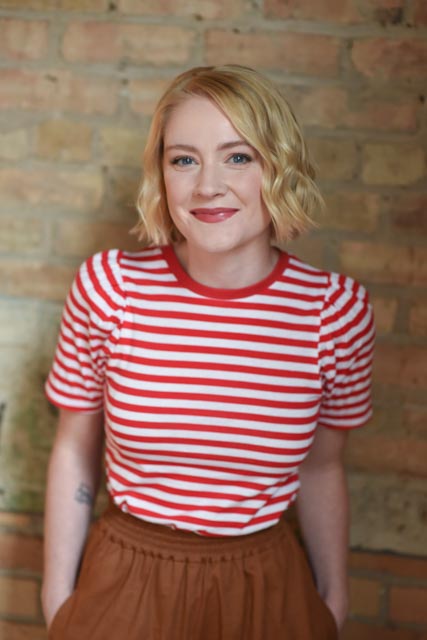 Hannah Fazendin
Interpreting Project Manager
Hannah is the Interpreting Project Manager at INGCO International in Minneapolis, Minnesota. She is a recent graduate of The University of Minnesota, with a Bachelor of Fine Arts degree with a focus in sculpture and textiles. Hannah has developed a strong visual vocabulary, learning to tell compelling stories with single images and to deconstruct both visual and written content. She has an impressive command of the visual language and is an expert in imagery. Hannah has always appreciated the interaction of creativity and business. She believes in using the power of bold imagery and creative innovation to connect more effectively in a crowded and competitive business landscape.
On top of working at INGCO international Hannah mentors students from kindergarten to 12th grade as they explore their creativity, goals and aspirations. Outside of work, Hannah enjoys working with her hands, swimming, spending time with her family, and enjoying Minnesota's outdoors.
Email Hannah at hannah@ingcointernational.com
Production Team
Our production team is managed by the Director of Production, Patricio Leon.
Patricio Leon
Director, Production
Patricio León is the Director of Production at INGCO International and manages the Guayaquil, Ecuador office. Patricio graduated with a degree in Graphic Design from the Universidad Santa María de Chile (Ecuador Campus) and is currently studying Process Engineering – he has a deep love for coding and development. Patricio manages the production of all translation projects including: website and marketing localization, website and software technical development and testing, international SEO strategy and development, voiceovers and subtitling projects. Patricio's technical expertise matched with his excellent language skills are crucial to the success of our client's complex projects.
Patricio started studying English at an early age: "my mom had to force me to go to classes, telling me that English would help me in my future" and she was right! Patricio was on the Ecuadorian swim team and participated in international swim tournaments. He resides in Guayaquil, Ecuador with his wife, 3-year and newborn sons, a dog and a fish. He joined the INGCO International team in November of 2013. Email Patricio at patricio@ingcointernational.com
Belen Abad
Assistant Director, Production
Belen Abad is the Assistant Director of Production at INGCO International and works in our Guayaquil, Ecuador office.
Carlos Ospina
Production Department
Carlos Ospina works in the Translation Production department at INGCO International and works in our Guayaquil, Ecuador office
Accounting Team
 Our accounting team is managed by our Director of Accounting, Kayla Carter and our Manager of Accounts Receivable/Accounts Payable, Becky Kramer.
Kayla Carter
Dirctor, Accounts Receivable
Kayla is our Director of Accounts Receivable at INGCO International and manages the Davao City, Philippines office. Kayla happily joined our team in 2011 and is originally from the Philippines. She is the organized keeper of all of our paperwork and maintains close contact with all of our customers and vendors. She had a wide array of experience in financial, managerial and client engagement activities and projects prior to focusing her career in business process outsourcing. Kayla successfully earned her Degree in Bachelor of Science in Accountancy at Ateneo de Davao University, Philippines. She is currently a member of Junior Philippines Institute of Accountants.
Outside of work Kayla is in an actively supporting community-based group for young couples who passionately try to make a meaningful impact on the lives of young couples in the local community. She also enjoys taking care of her five Persian cats which brings happiness to her two adorable daughters. Despite of her busy schedule and work demands, she finds time to connect with friends and family as well as pursuing a good healthy lifestyle by training at the gym.Email Kayla at
accounting@ingcointernational.com
Becky Kramer
Manager of Accounts Receivable/Accounts Payable
Becky is our Manager of Accounts Receivable/Accounts Payable at INGCO International. Becky works directly with our vendors and clients to ensure timely receipt of payments.
Email Becky at accounting@ingcointernational.com
Don't Be Shy.
If we didn't answer all of your questions, feel free to drop us a line anytime.