SEO Translation & Localization
Get on the international digital map! Translate and localize your search engine optimization settings so your target market can find you.
Paid Digital Marketing
Paid digital marketing works with your international strategy when looking to gain an international target market's attention.
Image & Content Suggestion
Our in-country SEO experts will guide you in selecting the right images and content to make sure you are found – and understood.
Our specialized international SEO team based in Minneapolis, Minnesota is an industry leader in localized search engine optimization (localized SEO) for global marketing success.
Go Global. Placing your product or your service on the international digital map is the secret to reaching your global target market. If they can't find you, they can't purchase buy from you.
When promoting your business abroad, it is normal to have to adapt your website to fit the needs of your new international target audience.
International Search Engine Optimization (SEO) is a critical aspect of digital marketing, which should not be overlooked. In fact, it is one of the major components of digital marketing campaigns. But you must be sure to work with professional translators that will accurately translate that information.
Are you going global? Would you like your website to gain market presence in more than one language or geographic area?
We can help your search results rank higher by calling on the skills of our professional, native-speaking international SEO experts who know exactly what keywords your products or services are associated with. Once we know your ideal keywords, we work hard to translate and localize them for your target market. If you are still wondering how international SEO works or why it is important for your business, here is a quick reference Guide to SEO.
We combine our highly-skilled international information technology teams with our translation team for maximum international SEO effectiveness.
International SEO requires thorough keyword research, a vast knowledge of your target market, and the skills to put it all together. It is essential to work with a team well versed in international SEO techniques rather than spend time separating the roles of SEO expert and translator. As a result, our team at INGCO International is much more effective and achieves improved results in less time.
How does SEO work?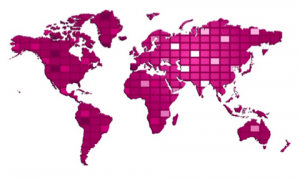 A full international SEO package is a complex project and we will need as much information from you as possible. To discuss your requirements, please get in touch with us or call us directly at +1 (888) 499-5516. We understand that you are busy and you want your website to sound completely natural and rank sky-high at the same time. So let's not waste any time and get down to business so that you can focus on your job. Get on the
SEO Services We Offer:
If you have never worked with SEO before, fear not. We are here to explain all the different steps in the SEO process as well as the benefits it brings. You may have heard that the secret is in the keywords and search engines. While that is true to some extent, in reality, it is much more complex. This does not mean that you should feel like search engine optimization is out of your reach. INGCO International is an industry expert, and our team has a proven track record that demonstrates we can meet your requirements. With the help of our skilled global SEO team, we can help your business with:
SEO Translation and Localization: SEO translation will be your most powerful tool in the international arena. If you have optimized copy in English that you would like to transfer into a similarly effective text in another language, INGCO International is here to help. Before translating and localizing your text, our team conducts efficient keyword research. The results of this are then used to convey your message in a culturally appropriate and optimized target text.
Multilingual Keyword Research: Are you looking for a common approach to your SEO across different international markets? We have the resources to conduct the research in your target languages. We will build a quality keyword list to use in your website copy and SEO set-up for your online campaigns. The team that will be working on your project will consist of native speakers and search specialists to ensure the highest relevance of the keywords.
PPC (Pay-per-click) Advertisement Translation: While it is still a part of SEO translation, we place it in a different service category because of the limitations that are involved. PPC advertisements only allow a limited number of characters. As a result, this kind of translation requires a unique and creative approach as well as a highly skilled IT and linguist team. Fortunately, our creative and skilled translators will be able to find the right words in no time to ensure your advertisements reach your target market.
Metadata Optimization: If you are familiar with website coding, metadata defines some of the most important variables of your website, such as name, title, keywords, description – and it all ties together with a fully localized and optimized website. It is not only important to consider the website's content but also the fact that the back-end code entries can boost your ranking in search engine results such as Google, Yahoo or Bing. Having worked closely with our IT team ourselves, we know it is equally important to your business to get all the technicalities right.
SEO Copy Writing: Even the most beautifully written website content might not actually contain the keywords necessary for your site to be seen! The purpose of SEO copy writing is to maximize the density and frequency of keywords and key phrases in the text while maintaining its natural look and feel. And that is quite a challenge! In order to do that, we will ask you to fill out a short copy writing brief and answer a few questions about what you expect from the copy. We will also carry out the multilingual keyword research before we start out. Our SEO copywriters can then get to work with the keywords to create winning copy for you, which will win the hearts of your clients and improve your ranking in search engines.
Tools and Analysis: We know that metrics are essential for you to gauge your success and plan an excellent SEO strategy. We have the ability to perform ongoing tracking analysis for you if we think it would be suitable for your project. We will include that in our proposal once we get started and then explain the pros and cons of the data.
Localized Content Marketing: Localized Content Marketing is how you promote your business online in multiple languages. You must use content marketing to get exposure for your business and when that includes multilingual marketing, your content must be localized. We work with professional translators and localizers to make your online content perfect.
International SEO Benefits:
By investing in international SEO, you can significantly improve your business reach and attract potential customers to your site at a faster rate. Here are just some of the benefits:
Low-cost involvement and high-ranking results (It doesn't really cost as much as you would think. Once the initial costs are covered, all you need to do is wait and watch how much more traffic it brings to your site.)
Increased traffic (The more often they see you in search results, the more often they visit. It is as simple as that.)
Improved brand credibility (People assume that the first names on the search results will be the popular, credible sources, which have been visited by many others before them. As a result, they will feel encouraged to click on the link and check out your website even more.)
Better ROI (This ties in with all of the above. More visitors equal more potential customers, which in turn leads to more inquiries and means more business for you!)
A website without visitors is like a brilliant device you have just invented and put in your attic. Or like a high quality fashion collection that is only shown to your family and friends. Don't let your talents and services go unnoticed!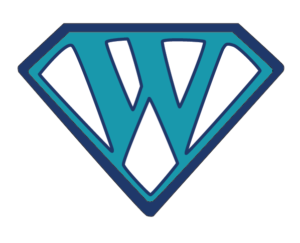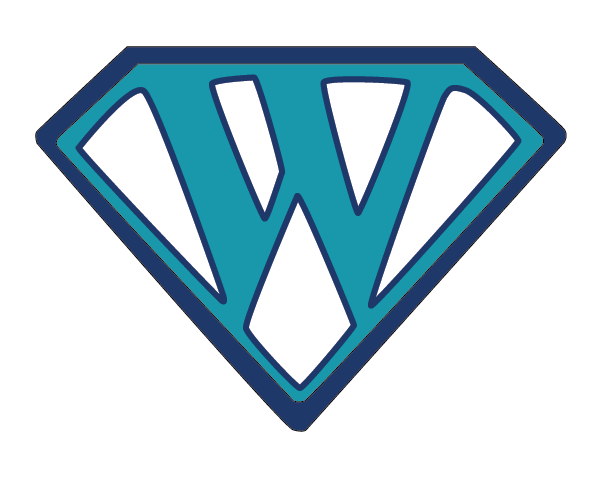 Wordologists.
We build teams of Wordologists – linguistic gurus – specific to your most challenging language projects. We call them Wordologists and like to think of them as superheros. Our Wordologist teams comprise of up to 10 different language specialists working in tandem to create masterfully crafted messages.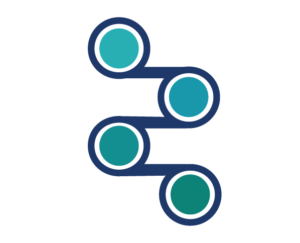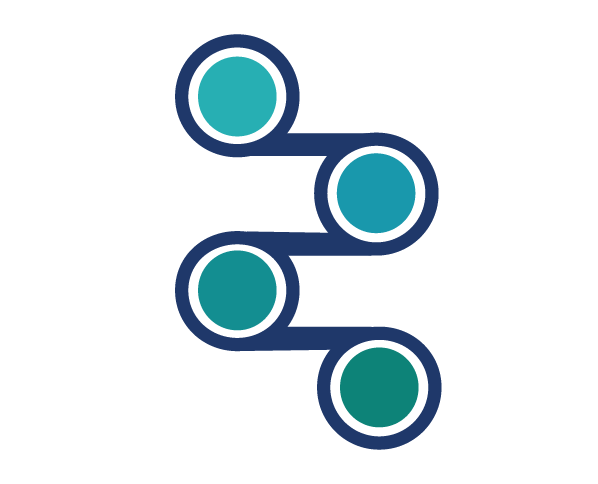 The INGCO Way.
Our 10-step process, the INGCO Way, is so detail orientated that we even remember to dust the bottom of our furniture. Starting at project conception, our Wordologists think strategically about your message, and research how that message will be carried across the globe. We follow all 10 steps of the INGCO Way to a "T" and the results are translations that people can actually understand.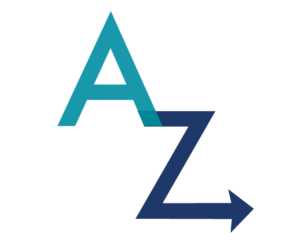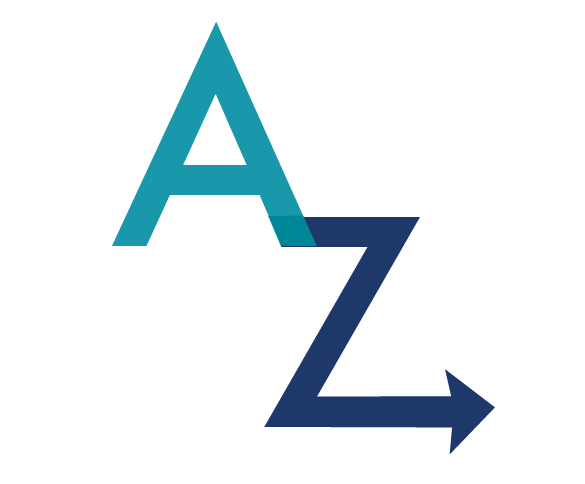 From A(leut) to Z(apotecco), We Speak Your Language.
From A to Z, we speak over 200 languages in any language pair – English to German, Icelandic to Spanish; you name it, we can help. Our Wordologistsare ready to tackle your language project by following the INGCO Way.
Here's how we can help Jordan, an international relations manager for a chain of restaurants!
Jordan is an international relations manager for an extremely popular chain of high-end restaurants, which has its headquarters in central Minnesota. The business was blooming in the US and the UK, and the next step was to expand into non-English-speaking countries. Together with the board of directors, the company decided to introduce their fine gourmet food to the East. They had an opportunity to seize and a big investment coming their way. After conducting appropriate market research, the board settled on opening their first restaurant in Dubai. Jordan approached us with a question: How could they let people know about their new franchise? What should they take into account when planning a new marketing campaign? He didn't know the market that well, and we decided to recommend a few possible solutions:
SEO translation and localization of the website copy
working on distinctive keywords for the front- and back-end of the Arabic version of the website
working with the specific SEO guidelines for Google, Bing and Yahoo
introducing the business to online directories, Google Maps, and mobile applications
SEO copywriting for sponsored articles in the best online food guides for Dubai
We focused on organic positioning, and also guided him through a PPC (pay-per-click) advertising campaign. The results were amazing! Within the first three months of opening, the restaurant was booked two months in advance!
Are you our Jordan?
Frequently Asked Questions
What is localization and how is it different from translation?
While translation requires tremendous focus, accuracy, and vast knowledge of languages and their original culture, localization is even more than that. It is the "extra touch" that takes into account the cultural meanings, semiotics, and sense of humor that every different nation or any specific group of people you need your documents to speak to embody. It also involves little things, such as formatting dates, hours, or even currency! All of these details can be easily missed; our team is trained to pick up this errors to ensure that your product shines in every language.
How do I know if my localized website works?
We are a big fan of metrics; we cannot know the level of our success without measuring the results. Your localized website can be measured in several ways. You can track visits to your website via online analytics, such as Google Analytics, where you see visitors' IP address, location and their preferred language. (Don't worry, we can help you with that, too.) You can also track potential inquiries and client satisfaction levels. Metrics will give you a wealth of information as well as further guide us through the process in deciding what detail need to be adjusted for the greatest return on your investment.
Is the localization process worth the investment?
Just keep in mind the amount of money you are putting into the project and think about how many people visit your website daily. This can be called the approximate reach of your website. If you have your "old" version of the website tracked via analytics, see how many people visit it daily then divide the amount of money spent by that number. But wait, that would only cover one day of visits. Actually, what you order is a complete text of your newly localized website, which has the potential to reach that many people every single day. So, all in all, wouldn't it be worth it? How many people do you need to convert to buyers to "break even" from that investment? Localization is not a million-dollar service, so you are probably going to make up for the cost fairly soon. All the conversions after that? They are just pure profit for you. And just think of the advantage it gives you over your competitors to have a beautifully localized website, which speaks to the hearts and not only the heads of your target audience…
How do you know your team is good at global marketing?
Our team members are thoroughly tested before they start working for us. We check their references, past projects, and ask for a test localization project to be completed, which is then checked by native speakers of the target language. We also listen to our previous clients. If they say it is good, we make note of it; if they say it is bad, we make note of it and fix it so that it's even better than it would have been the first time. Our teams are also evaluated or reviewed quarterly – we check the feedback and the popularity of their work amongst others.
What is involved in a global marketing process?
Global marketing is a little bit of almost everything we do. Because marketing is initially a creative process, we compose a full team of translators, localizers, a skilled project manager, and an experienced creative marketer to bring together all the linguistic talents and ideas to create something truly unique. Native speakers of the target language check all our work in this aspect; we make sure your message is carried across and properly marketed whenever you decide to take the next step to the international market. We are responsible for knowing the marketing and advertising trends in the country you are planning to take your services or products into and for knowing all the translation-related nuances that may occur. We will also advise you on how to promote your business in the country you are targeting. You don't have to worry about any of that because we will prepare it all for you.
Is my project in the right hands?
At INGCO International we care about our teams of translators, interpreters, marketers or actors as much as you care about your business and your employees. We work in a professional but relaxed atmosphere and try to get to know our colleagues better. This way, we can ensure the best quality, timely delivery and bags of knowledge for your translation, localization, or global marketing project. Would you like to check us anyway? Call us directly at +1 (888) 499-5516 and chat with us about your requirements, and we will be able to answer all your questions there and then.
Did you know?
42.8 BILLION US Dollars are spent annually on global internet advertising.
Don't Be Shy.
If we didn't answer all of your questions, feel free to drop us a line anytime.