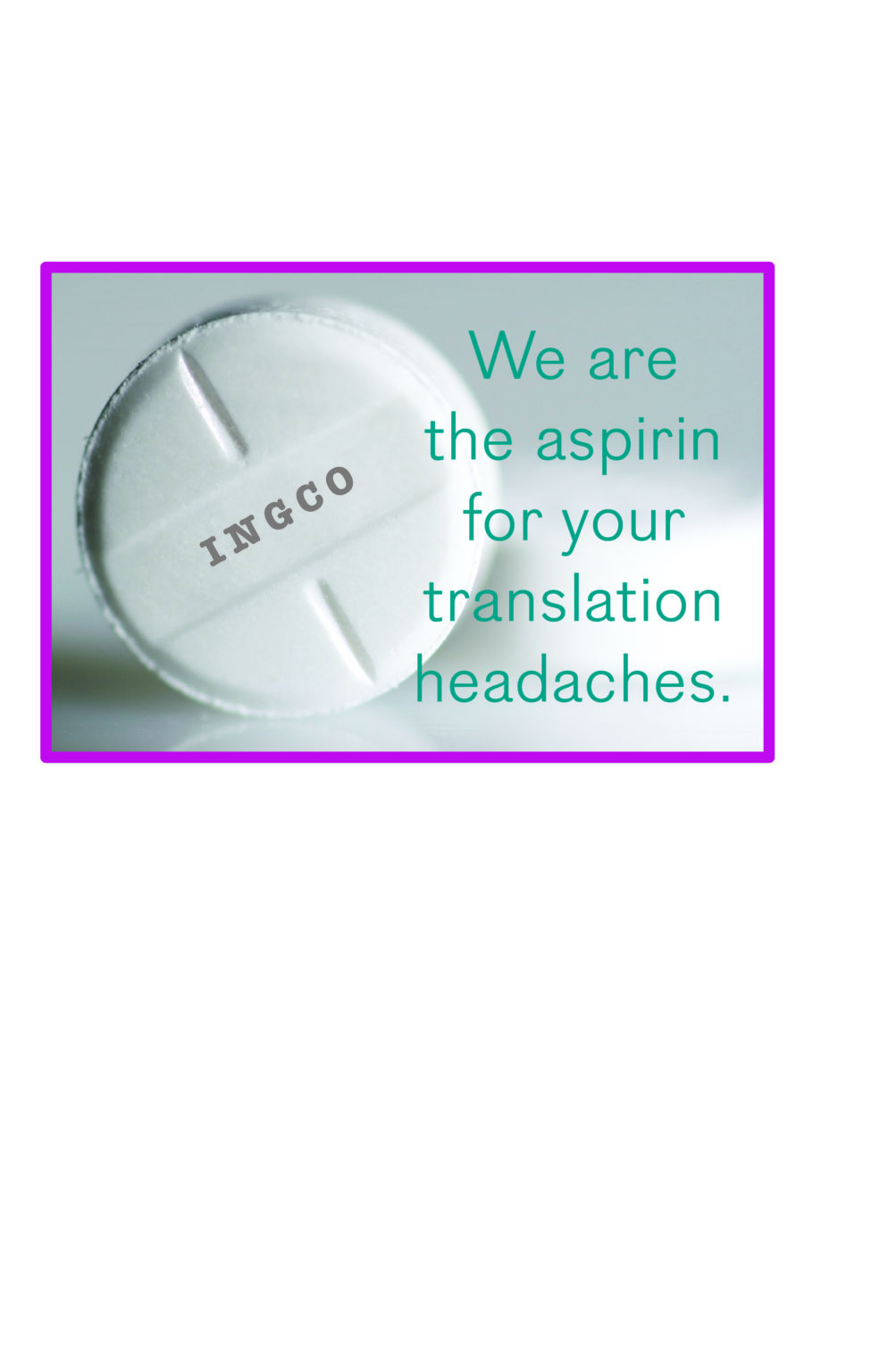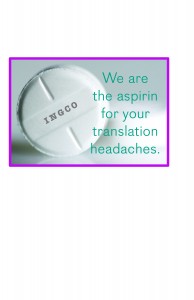 Do your translation projects give
you a big headache?
With over 6000 spoken languages across the world, you need to work with a
trusted provider when you decide to take your game global.
And that trusted provider should cure your headaches,
not make your temples throb.
Sometimes you should heed the age old advice "take 2 and call me in the morning" and let INGCO International be the aspiring for your translation headaches.
It's time to Get Your Global Game On.