By unanimous vote, INGCO International President Ingrid Christensen elected to serve on the Minnesota Red Cross Board of Directors
July 1, 2015
On June 20, 2015 Christensen began a 3-year term on the Minnesota Red Cross Board of Directors. "I am honored to serve the Minnesota Red Cross. Their mission to prevent and alleviate human suffering in the face of emergencies by mobilizing the power of volunteers and the generosity of donors is exactly in-line with my personal values and the mission of INGCO International. I feel that serving the Minnesota Red Cross is a meaningful way to lend my professional experience and expertise to a remarkable international organization. I have also found that board service is a rewarding and impactful way to give back to the community in which I live and work."
The Minnesota Red Cross is a community-based humanitarian organization and helps people learn how to take care of their families and neighbors. the Red Cross strengthens communities and readies them for all types of disasters, including home fires, tornadoes, winter storms and health emergencies. With more than 2,000 volunteers, including more than 130 youth volunteers, together they ensure that the Red Cross fulfills its mission. The Minnesota Regions serves 5.2 million people across Minnesota and part of western Wisconsin.
"I am excited for the next three years to best serve the best interests of the Minnesota Red Cross and look forward to the opportunity to be an outstanding ambassador."
Did you know?
Every 2 seconds someone in the U.S. needs blood.
The need for blood is constant — are you willing to help?
Register now for the upcoming Run For Blood!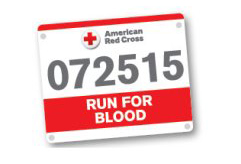 INGCO International provides document translation, on-site interpreting and global marketing services in 200+ languages across the world.